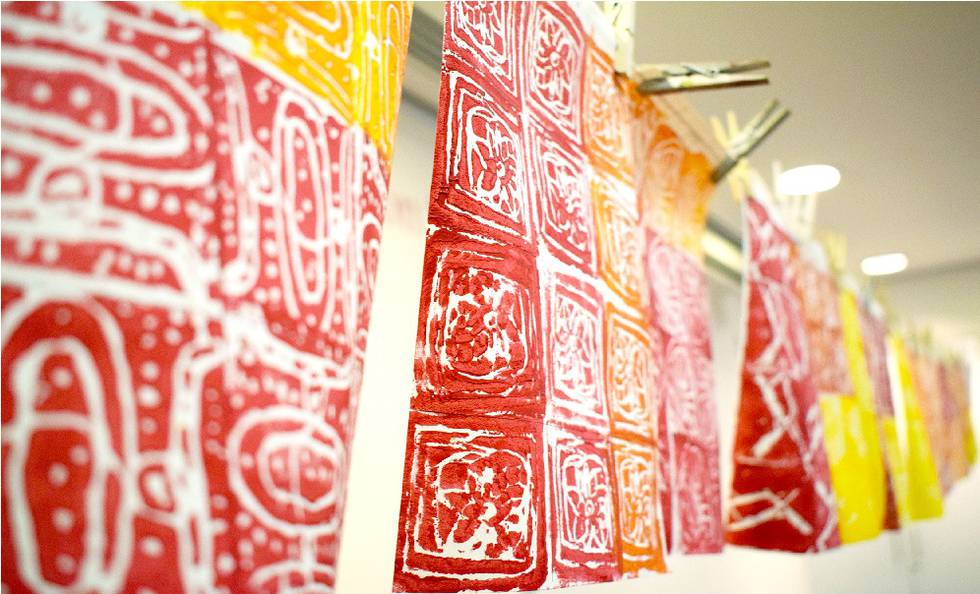 Studio session on 28 October 2019. For home-educated students aged 7-11. BOOK SESSION FROM JUNE 2019.
(Please note that on Monday 28 October 2019, we will also be running an Islamic Patterns session for students aged 12-16. Duration 4 hours (10:30-14:30).
Duration 2 hours (10.30-12.30).
Come and explore the many different patterns which decorate the beautiful furniture, staircase, ceilings and floors of this palatial home. Discuss regular and irregular patterns and then draw your own shape, turn it into a printing block and use it to make your own designs by printing it in different combinations.
Please note:
Parents/carers are welcome to accompany pupils to the workshops, but only children of the specified age will be permitted – children of other ages must be taken elsewhere, and you can explore the galleries at leisure with trails and armour to try on.
Sessions are free, but a £10 per child deposit will be taken upon booking, and refunded upon attendance of the workshop. Cancellation with less than 14 days' notice will mean a refund is forfeit.
For workshops that involve messy materials, accompanying adults will be expected to assist.
Call 0207 563 9551 or email learning@wallacecollection.org to find out more about our programmes for home-educated students.