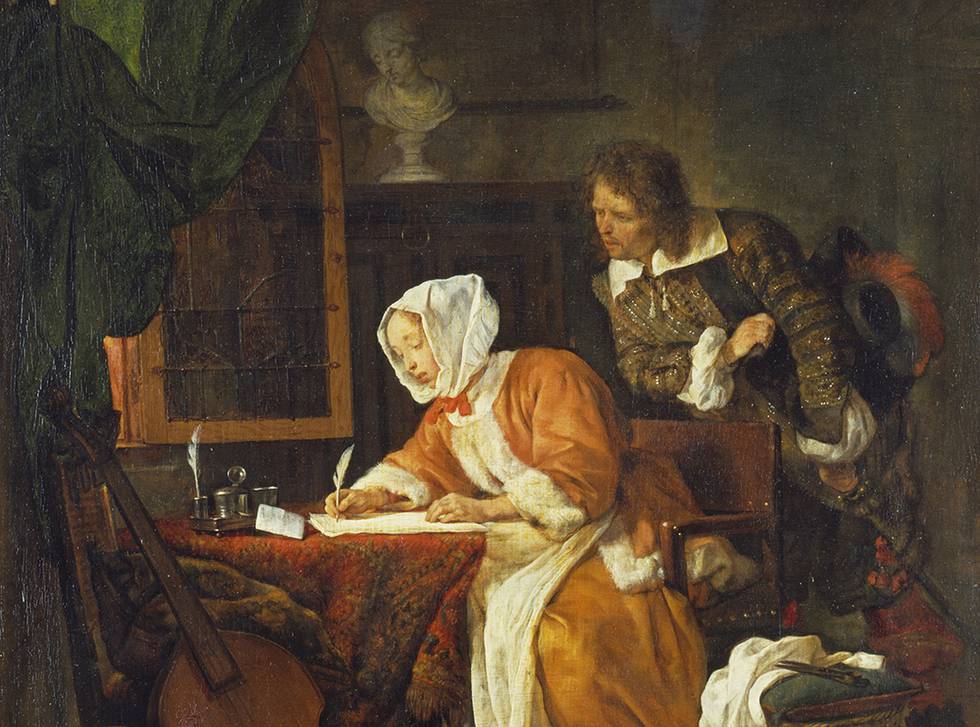 Secondary School Session for KS3-5.
Duration KS3 and KS4: 2 hours or 4 hours, KS5: 4 hours. Year-round.
Maximum 25 students. For whole class groups or mixed year groups of gifted and talented students. Your students will work with a children's author to explore the collection as a basis for creative writing. Using paintings and rare and precious objects as a stimulus for the imagination, the students will leave with material for the writing of description, dialogue, poetry, reportage or a short story to be completed back at school. The following themes are available:
For A-Level English Language or English Literature/Language students, this would be an ideal opportunity to fulfill syllabus requirements for creative writing. Web resources are available.
"I have gained the concept of looking in a more intense manner and then putting pen to paper and being able to share my thoughts and ideas with my friends in class."
- Year 10 student