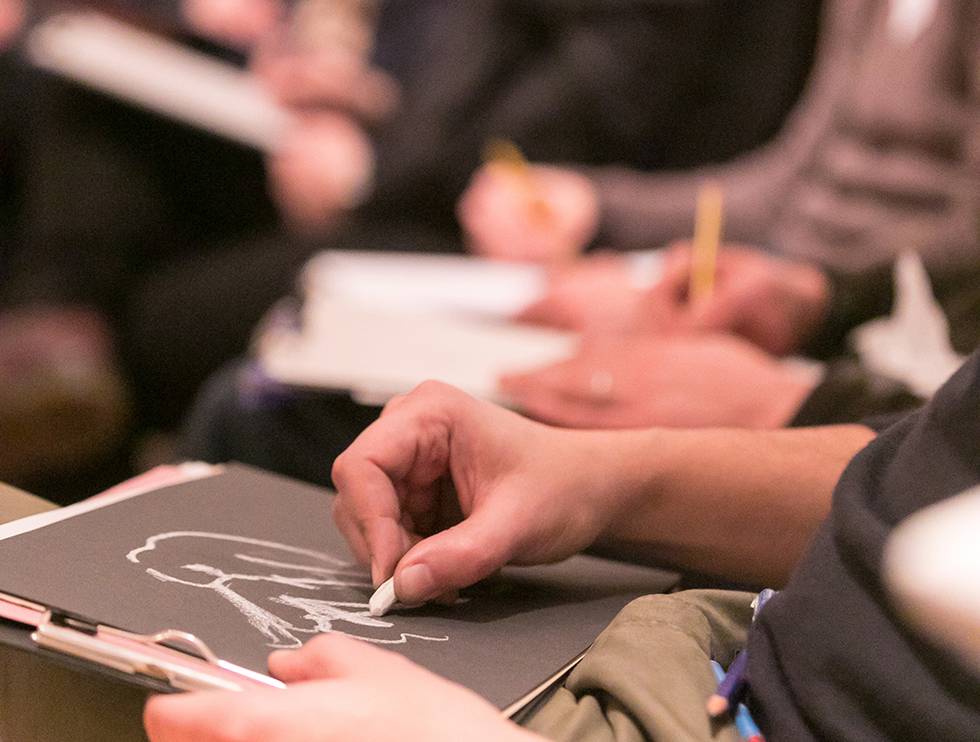 Secondary School Session for KS3-5.
Duration 2 or 4 hours. Year-round session. Maximum 26 students.
Come develop graphic image making skills and explore the various range of illustration pathways. From book illustration and publishing to animation and motion graphics this Wallace Collection secondary session is suitable for students interested in pursuing illustration.
Students will learn how to respond creatively to a brief and generate imaginative ideas inspired by the Wallace Collection through the process of visual problem solving. The relationship between image and text will be explored and students will begin to identify the key visual characteristics relative to student's particular interests in the context of a personal style and language.
Topics Covered
Visual Problem Solving as Process
Interpreting a brief
Producing a selection of ideas and solutions
Visual Communication