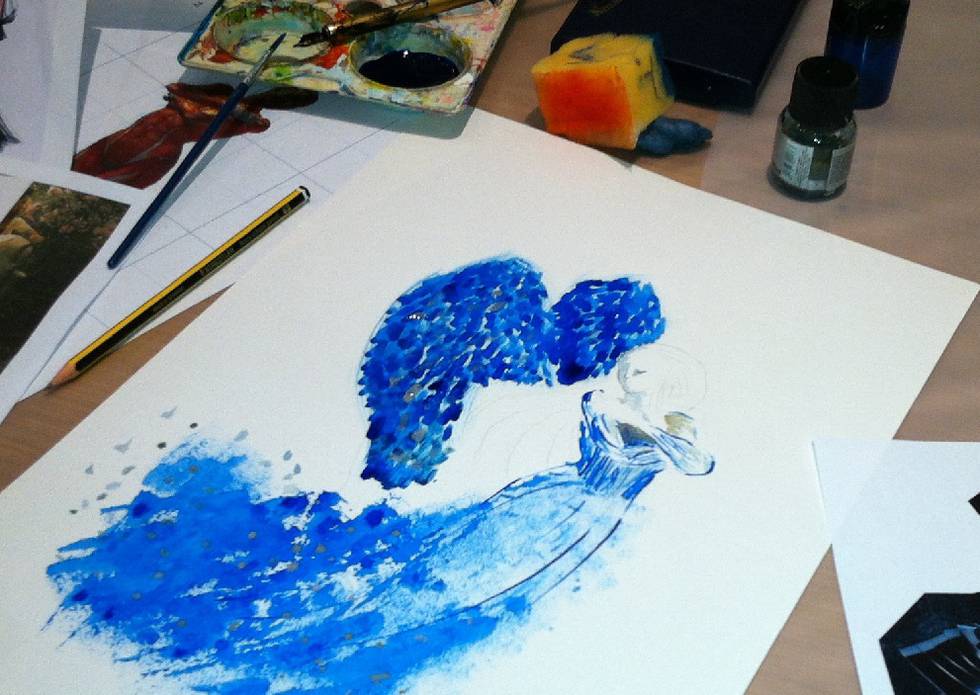 Gallery session on Monday 20 April 2020. For home-educated students aged 12-16. BOOK SESSION FROM FEBRUARY 2020.
(Please note that on Monday 20 April 2020, we will also be running a Portraiture session for students aged 8-11. Duration 3 hours (10:30-14:00).
Duration 3 hours (10:30-14.00).
Come develop graphic image making skills and explore the various range of illustration pathways. From book illustration and publishing to animation and motion graphics this Wallace Collection secondary session is suitable for students interested in pursuing illustration.
Students will learn how to respond creatively to a brief and generate imaginative ideas inspired by the Wallace Collection through the process of visual problem solving. The relationship between image and text will be explored and students will begin to identify the key visual characteristics relative to student's particular interests in the context of a personal style and language.
Topics Covered:
- Visual Problem Solving as Process
- Interpreting a brief
- Producing a selection of ideas and solutions
- Visual Communication
Please note:
Parents/carers are welcome to accompany pupils to the workshops, but only children of the specified age will be permitted – children of other ages must be taken elsewhere, and you can explore the galleries at leisure with trails and armour to try on.
Sessions are free, but a £10 per child deposit will be taken upon booking, and refunded upon attendance of the workshop. Cancellation with less than 14 days' notice will mean a refund is forfeit.
For workshops that involve messy materials, accompanying adults will be expected to assist.
Call 0207 563 9551 or email learning@wallacecollection.org to find out more about our programmes for home-educated students.