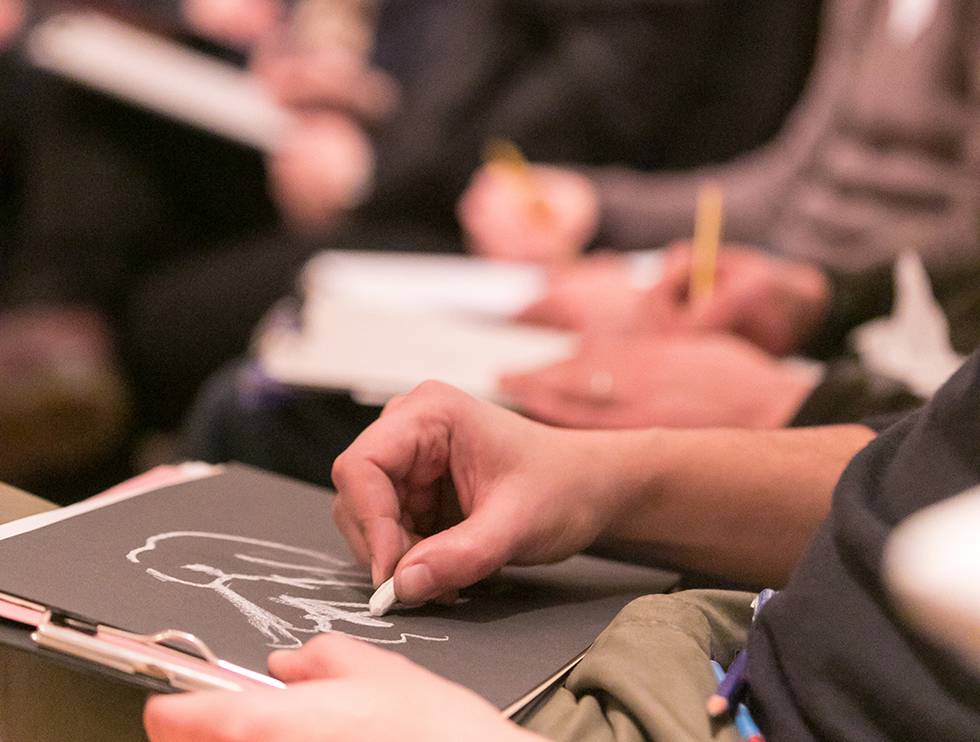 Teachers CPD Course.
This half-day or Twilight session is aimed at teachers with less drawing experience who would like to feel more confident in their approach to drawing, and those who would like to re-invigorate their approach to teaching drawing in the classroom. Working both in the Galleries and the Studio learn new drawing techniques and hone observational skills, including:
Tone, light, shade and shadow
Composition
Visual and haptic approaches to drawing
Drawing games to use back in the classroom
Making the best use of different materials
If you have ever felt that you cannot draw, then this workshop will prove that anyone can learn!
"The workshop was such a BIG hit with everyone and all staff were very engaged. In fact, some people have already started using some of the strategies and activities they learned in their lessons!!"
- Primary teacher, Developing Drawing Skills