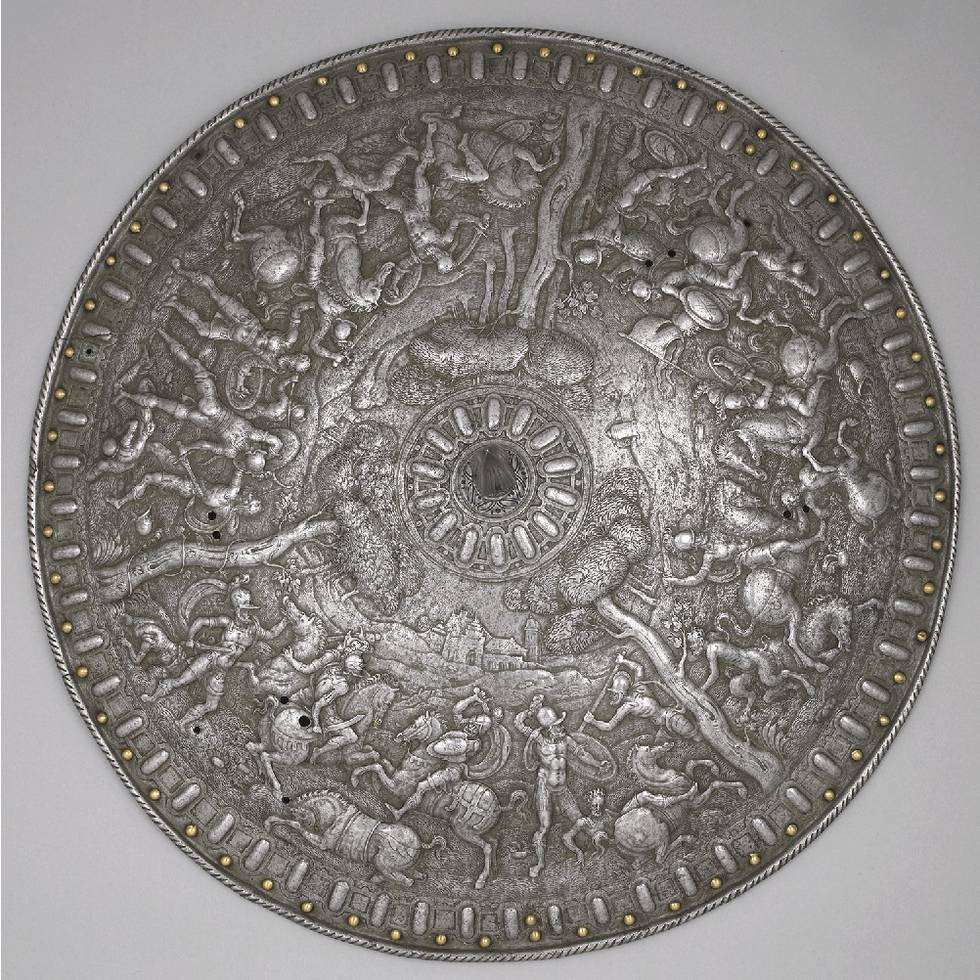 One of our special workshop days for home-educated students, ages 7-11
Monday 25 February 2019. Duration: 4 hours (10.30-2.30).
Using the Wallace Collection's spectacular array of armoury, pupils will revise how to understand, interpret and identify features of a circle through a mathematical vocabulary including arcs, segments and tangents. With the use of rulers and protractors, measuring shields for obtuse and acute angles will be part of an activity in the 'European Armoury' gallery.

The four hour workshop will also involve a tour of the collection for examples of circles found in Sèvres Porcelain pieces and Ottoman ceramic tableware as well as an activity where the students, using their new vocabulary, design metallic shields to take back home.
Prior knowledge of how to use a protractor and measure angle is needed. Please note:
For full-day workshops, a lunch space will be provided
Parents/carers are welcome to accompany pupils to the workshops, but only children of the specified age will be permitted – children of other ages must be taken elsewhere, and you can explore the galleries at leisure with trails and armour to try on.
Sessions are free, but a £10 per child deposit will be taken upon booking, and refunded upon attendance of the workshop. Cancellation with less than 14 days' notice will mean a refund is forfeit.
For workshops that involve messy materials, accompanying adults will be expected to assist.