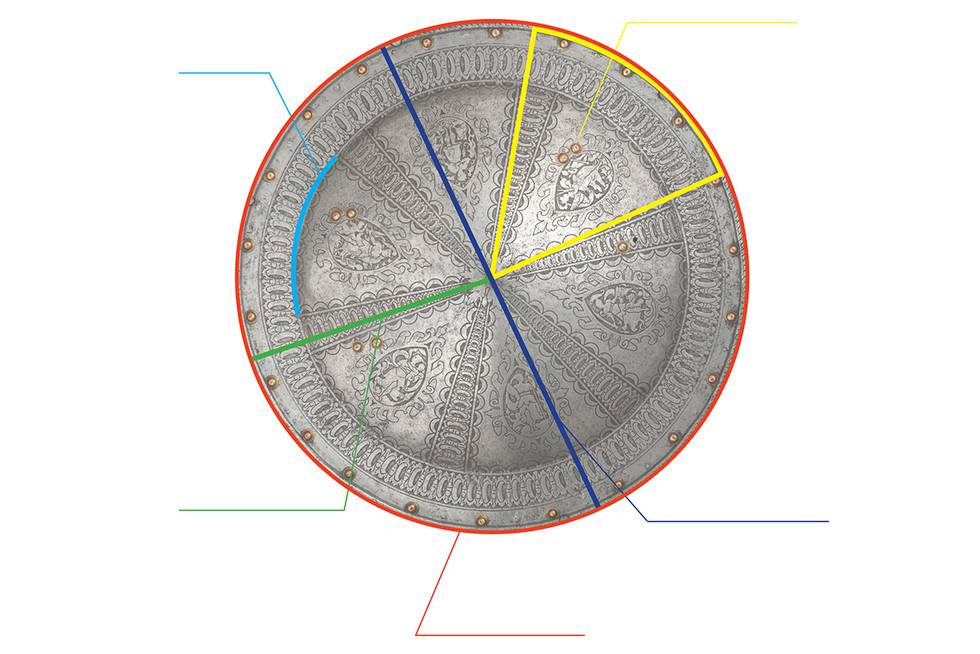 Primary School Session for Years 5 and 6
Studio session.
Duration 4 hours (10.30-14.30).
Using the Wallace Collection's spectacular array of armoury, pupils will revise how to understand, interpret and identify features of a circle through a mathematical vocabulary including arcs, segments and tangents. With the use of rulers and protractors, measuring shields for obtuse and acute angles will be part of an activity in the 'European Armoury' gallery.

The four hour workshop will also involve a tour of the collection for examples of circles found in Sèvres Porcelain pieces and Ottoman ceramic tableware as well as an activity where the students, using their new vocabulary, design metallic shields to take back to school.