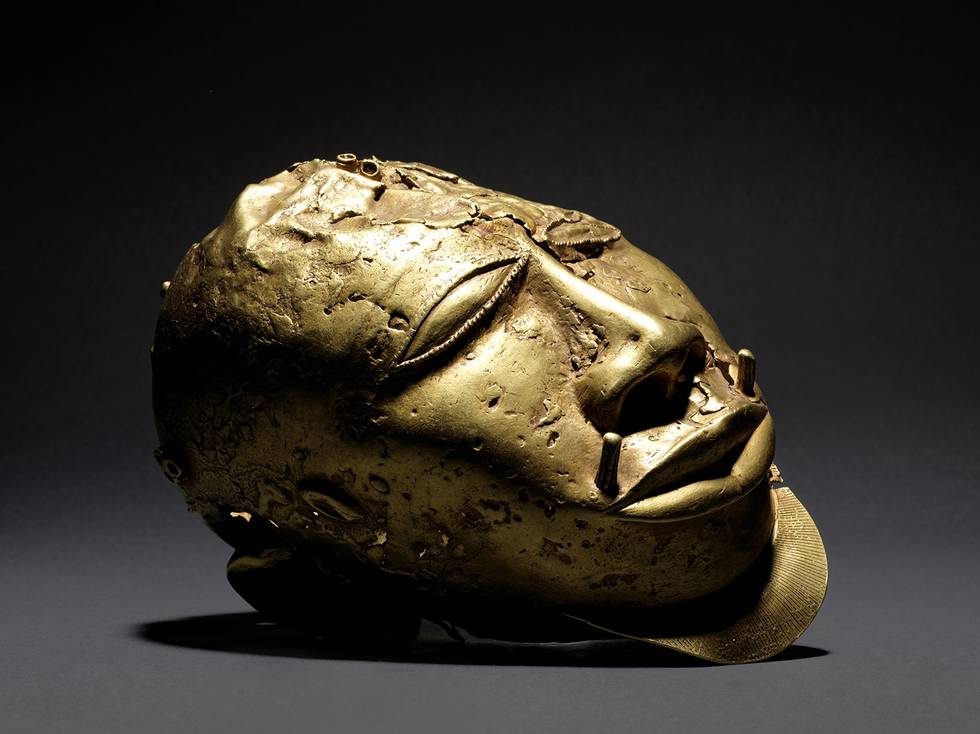 Primary School Session for KS2.
Duration 1.5 hours. Year-round session.
Compare and contrast two very different images, the gold mask from the great the Ashanti [Asante] civilisation of Ghana and a seventeenth century Dutch painting 'The Young Archer'. By examining these original sources, through looking, discussion and drawing, pupils will learn about the diversity of these societies, some characteristic features of these civilisations and the main features of their cultural heritage. They will investigate the materials used and discover the differences between 2 and 3D objects.
Supports: History, Art and Design, Science-materials, Geography, SMSC: further tolerance and harmony between different cultural traditions and to acquire an appreciation of and respect for their own and other cultures.
"Quiet environment, beautiful statues and paintings never seen before by the children – they were fascinated."
- Teacher