Community Programme
We are committed to making our collection as accessible and inclusive as possible to our audiences, offering a wide range of workshops for all ages both at the museum and as outreach in the community. 
We are currently busy working on a new offer for community groups and partner organisations and will update this page as soon as it's ready. 
If you're a community partner and interested in working with us, engaging with us digitally, or speaking to one of the team please e-mail community@wallacecollection.org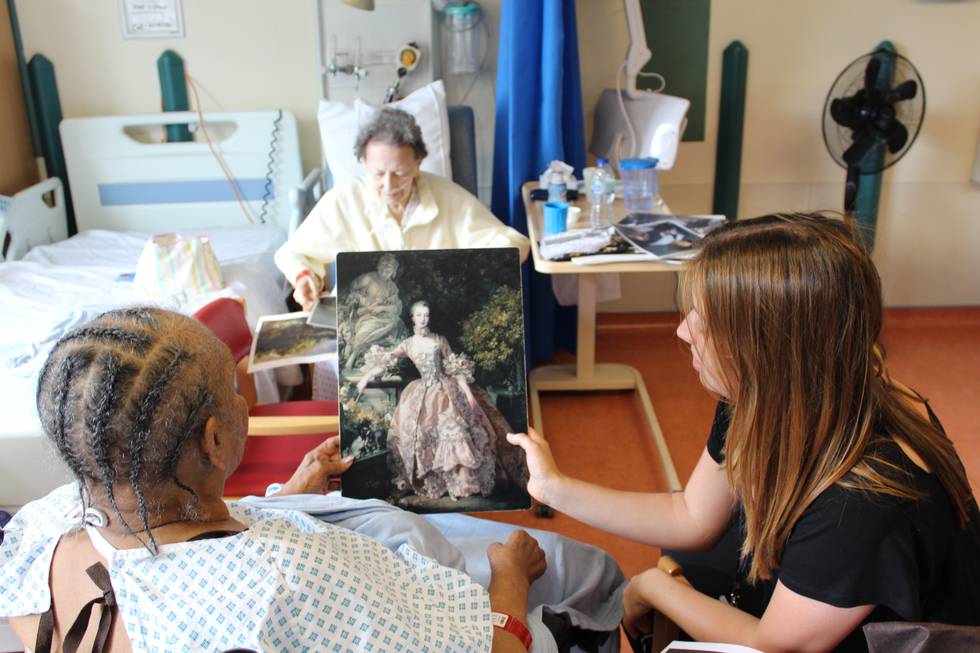 At the museum
We are currently working on a new onsite offer for community groups, and will update this page as soon as it's ready. 
We typically offer a range of sessions including informal tours of the collection with tea, ESOL tours and practical art classes. Previously we have worked with older adults, people affected by homelessness and people with mental health problems.
While we work on updating our offer, please join our mailing list below to be the first to hear about our new offer. 
Out in the Community
The Wallace Collection understands that sometimes people are unable to visit the Museum. We are committed to bringing the opportunity to experience the Collection out in to the community as much as possible. 
We are currently working on a new outreach offer for people in care and hospital settings, and will update this page as soon as it's ready. 
Community Ambassadors Programme
This is an annual training programme for refugees and asylum seekers to become volunteer community tour guides at the museum. We work with four partner organisations: JRS (Jesuit Refugee Service), the Islington Centre for Refugees and Migrants, Crisis, and St James' Church Piccadilly.
Currently our training programme is on hold until further notice, but we will be keeping this page updated. If you would like more information, please email us on community@wallacecollection.org