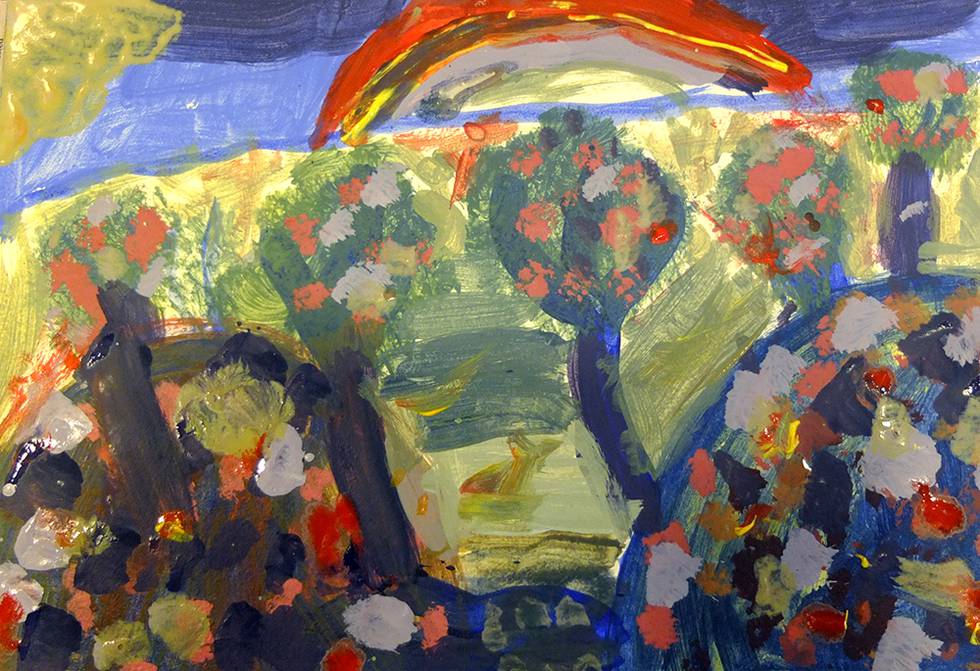 Primary School Session for KS2
Studio session.
23, 24, 25, 26 September 2019
6̶,̶ ̶7̶,̶ ̶8̶, 9 January 2020
Duration 3 hours (10.30 - 14.00)
Using Rubens' famous Rainbow Landscape painting, created over 370 years ago, children will learn about his techniques and the colours he used, find out about primary, secondary, warm, cool and complimentary colours and see a demonstration of paint making as it was done in the 17th century. Pupils will then create a modern rainbow landscape using acrylic paints. This workshop involves messy materials and accompanying adults will be expected to assist.
"The children were talking, painting and thinking like artists." - Teacher, KS2