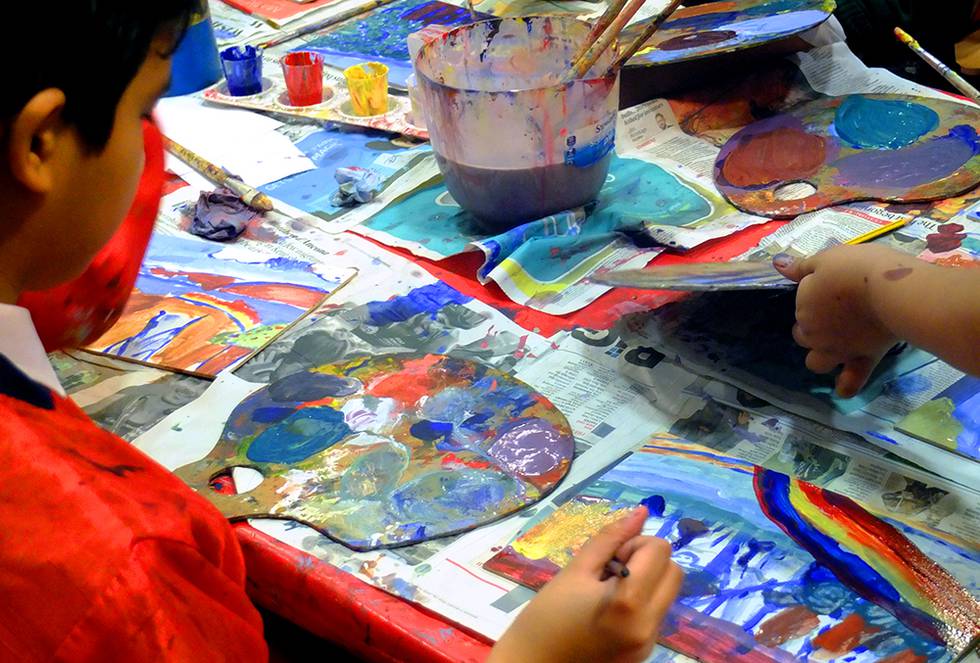 Studio session on 3 June 2019. For home-educated students aged 7-11.
Duration 3 hours (10.30 - 14.00)
Using Rubens' famous Rainbow Landscape painting, created over 370 years ago, students will learn about his techniques and the colours he used, find out about primary, secondary, warm, cool and complimentary colours and see a demonstration of paint making as it was done in the 17th century. Students will then create a modern rainbow landscape using acrylic paints. This workshop involves messy materials and accompanying adults will be expected to assist.
Please note:
Parents/carers are welcome to accompany pupils to the workshops, but only children of the specified age will be permitted – children of other ages must be taken elsewhere, and you can explore the galleries at leisure with trails and armour to try on.
Sessions are free, but a £10 per child deposit will be taken upon booking, and refunded upon attendance of the workshop. Cancellation with less than 14 days' notice will mean a refund is forfeit.
For workshops that involve messy materials, accompanying adults will be expected to assist.