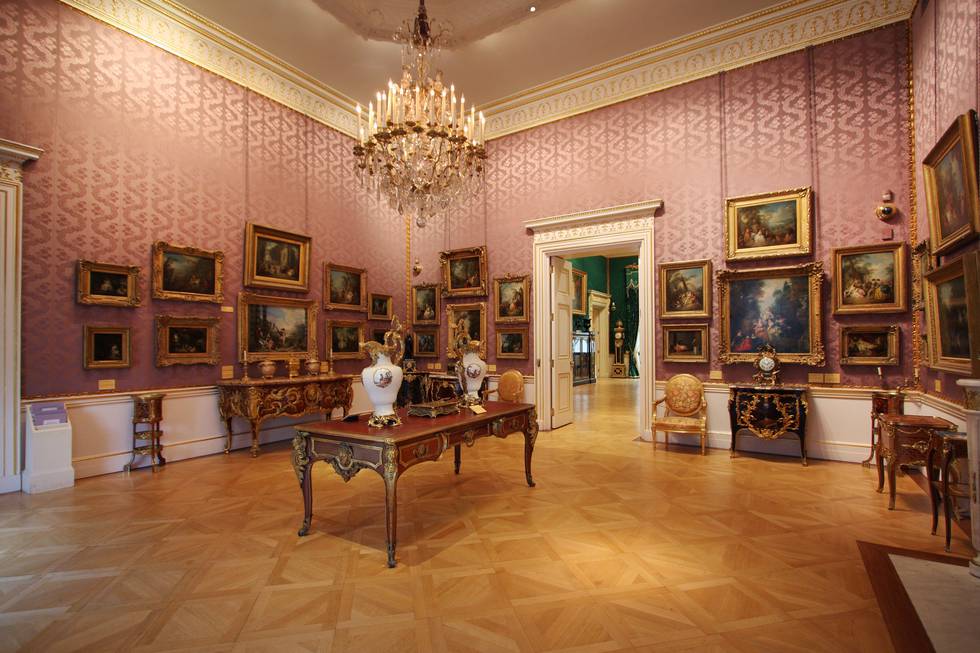 Higher Education.
The Wallace Collection and the University of Buckingham are collaborating on the teaching of the long-established Buckingham MA in Decorative Arts and Historic Interiors. The course focuses on French and British Decorative Arts and Historic Interiors from 1660 to circa 1830, drawing upon the riches of the Museum's internationally-renowned collections of French fine and decorative arts. Emphasising the first-hand study of decorative arts within historic interiors, the programme provides useful vocational and academic training. Many of the classes are based at the Wallace Collection and will be taught by the Museum's curatorial staff.
With study trips to country houses and historic interiors in Britain and Paris, the MA is designed to appeal to those wishing to pursue careers in heritage organisations, antique-dealing and auctioneering, museums, conservation, interior design or university teaching and research. However, those with a strong personal interest in studying the subject for its own sake are also very welcome.
Full and part-time places still available for October 2019. For more details please contact either Jeremy Howard, Programme Director on jeremy.howard@buckingham.ac.uk or Matilda Eason-Jarvis, University of Buckingham Post-Graduate Admissions officer, on matilda.eason-jarvis@buckingham.ac.uk.
For more details, please see the University of Buckingham website.