Join us this February as we open cabinets, wardrobes and chests-of-drawers to reveal some of the secrets hidden in our 17th- and 18th-century furniture.
Join Senior Furniture Conservator, Jürgen Huber, and Collection Care Assistant, Will Flawn, as they carry out the conservation of a dazzling French 18th-century chest of drawers.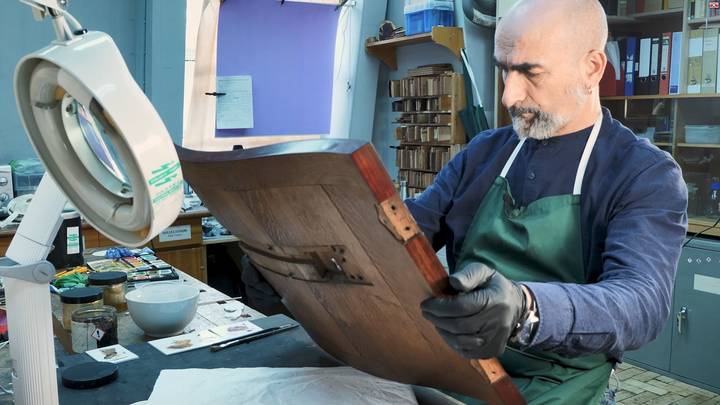 Enjoy learning about our world-class furniture in in the Front State Room, Billiard Room and Back State Room, or join us on our free digital app to celebrate Open Furniture Month 2023 at the Wallace Collection.