Forgotten Masters: Indian Painting for the East India Company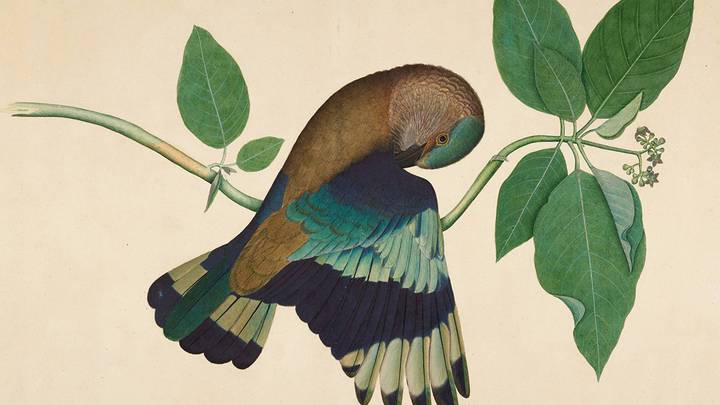 FORGOTTEN MASTERS: INDIAN PAINTING FOR THE EAST INDIA COMPANY
This exhibition has now closed
★★★★★ – The Guardian
★★★★ – Telegraph
★★★★ – Time Out
★★★★ – Londonist
Thanks to the generosity of its lenders and supporters, Forgotten Masters, in partnership with DAG, was extended for a limited period until Sunday 13 September.
Guest curated by renowned writer and historian William Dalrymple, Forgotten Masters: Indian Painting for the East India Company is the first UK exhibition of works by Indian master painters commissioned by East India Company officials in the late eighteenth and nineteenth centuries. It is an unprecedented opportunity to see these vivid and highly original paintings together for the first time, recognising them as among the greatest masterpieces of Indian painting.
The exhibition honours historically overlooked artists including Shaikh Zain ud-Din, Bhawani Das, Shaikh Mohammad Amir of Karriah, Sita Ram and Ghulam Ali Khan and sheds light on a forgotten moment in Anglo-Indian history. Reflecting both the beauty of the natural world and the social reality of the time, these dazzling and often surprising artworks offer a rare glimpse of the cultural fusion between British and Indian artistic styles during this period.
Forgotten Masters: Indian Painting for the East India Company
Find out more about DAG
For more than 25 years, DAG has done seminal work in gaining recognition for India's modern masters whose legacies had been lost to time and apathy in the absence of sufficient viewers, collectors, promoters, curators or scholars.
The gallery's focus has always been research-led. It has documented the works of the finest twentieth century artists, lifting them out of recent oblivion to get them their due appreciation while aligning them with various art movements across the country. More recently, DAG has been successful in foraying into institution building with the launch of its museum programme. Currently, it has launched, in association with Archaeological Survey of India, the country's first public-private museum initiative at the Red Fort. Called Drishyakala, this art museum sees average footfalls of 1 million visitors annually. In Varanasi, another private public museum exhibition depicts the city's visual history, Eternal Banaras. In Calcutta, inaugurated by Prime Minister Narendra Modi, Ghare Baire – the home, the world and beyond- commissioned by the Ministry of Culture, Government of India, and curated and organised by DAG, in collaboration with National Gallery of Modern Art, another museum-exhibition is the first comprehensive showcasing of the art and artists of Bengal at the iconic Currency Building in the heart of Kolkata, showcasing over 600 artworks of which the majority are from the DAG collection Old Currency. http://dagworld.com