Who was Henry Moore?
Hannah Higham, Curator at the Henry Moore Foundation Studio and Gardens and co-curator of our current exhibition Henry Moore: The Helmet Heads gives us a brief introduction to the life and work of the great 20th Century British sculptor, Henry Moore.
Henry Moore is widely recognised as one of the greatest sculptors of the twentieth century. His monumental bronzes grace civic squares the world over and his concentration on three major subjects – the reclining figure, the mother and child and the interplay of internal and external forms - has made his work iconic. Less well known was his fascination with helmets and armour, which the current exhibition reveals influenced his work on all these themes.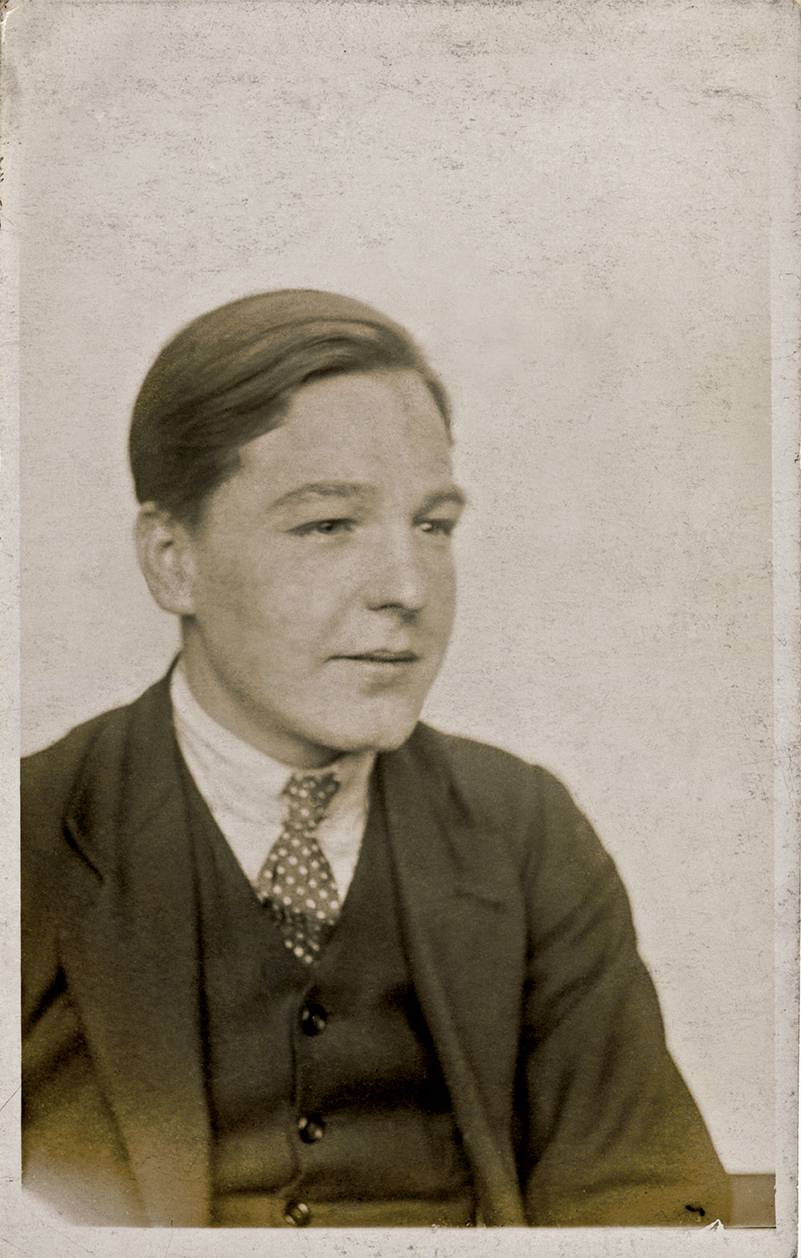 Moore was born in 1898, the seventh of eight children, in the mining town of Castleford, Yorkshire. He declared he knew he wanted to be a sculptor when aged only eleven he was captivated by a story he heard in Sunday school about the Renaissance artist Michelangelo. It would be a while before he realised his ambition. Indeed, after abandoning teacher training, Moore enlisted in the British Army and served in World War One. It was due to an ex-serviceman's grant that Moore was finally able to enrol at art school, first in Leeds (1919-21) and then in London at the Royal College of Art (1921-24). A world of inspiration opened up to Moore thanks to his teachers, fellow students and artists, and perhaps most importantly museum collections. The British Museum, the Victoria and Albert Museum and of course the Wallace Collection, were all visited frequently during these years, which Moore described as a 'dream of excitement'.
By the 1930s Moore had developed his own distinctive style. Inspired by nature, Moore made numerous drawings, which show bones, stones and shells which metamorphose into figures and animals. Concurrently he makes his first Helmet Head studies, with their biomorphic inner figures. It was also during the 1930s that Moore was most closely associated with Surrealism.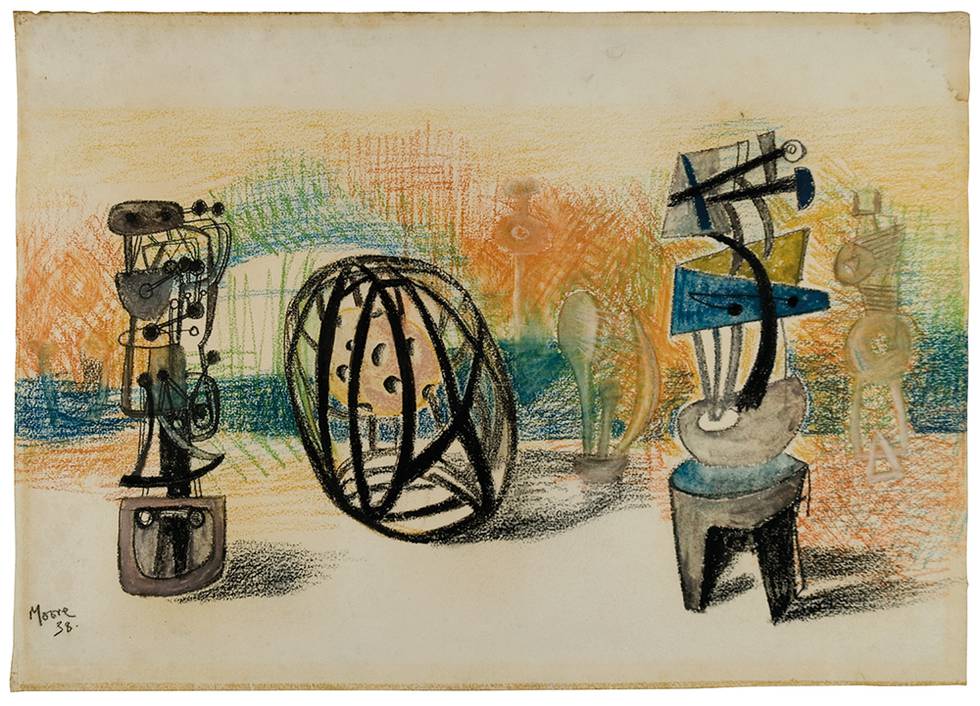 During World War Two (1939-45), Moore's ability to make sculpture was limited but his now famous Shelter Drawings of figures in the London Underground during the Blitz, secured his popular reputation. In an intense burst of activity between the autumn of 1940 and the summer of 1941, Moore produced over 300 drawings at the request of the War Artists Advisory Committee. Perhaps unsurprisingly, Helmet Head drawings, which meditated on the theme of protection were also made in 1940.
The same year saw Moore and his wife Irina move out of London to the small hamlet of Perry Green in Hertfordshire. The Moores had initially seen this as a temporary move but the provision of stables, which could be converted to studios, and surrounding open farmland, conveniently less than thirty miles north of London, ensured the couple remained for the rest of their lives. Today it is home to the Henry Moore Foundation's headquarters.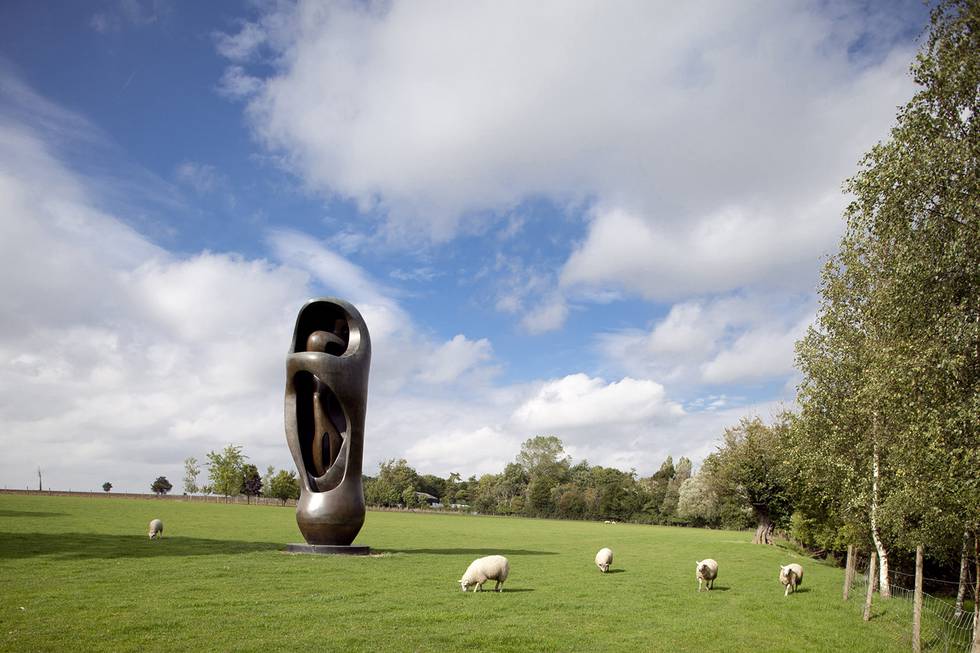 Moore's relocation was by no means a retreat from public life. In the 1950s he became integral to social rehabilitation and reform in Britain and abroad. He commented repeatedly on the civic responsibility of the artist in post-war reconstruction and produced a remarkable sequence of public works which fundamentally changed the way we think about art. Moore believed that art should not only reside in museums but be sited permanently in schools, hospitals, and outside homes. His family groups and reclining figures were chosen to appeal to the populace of recovering Britain.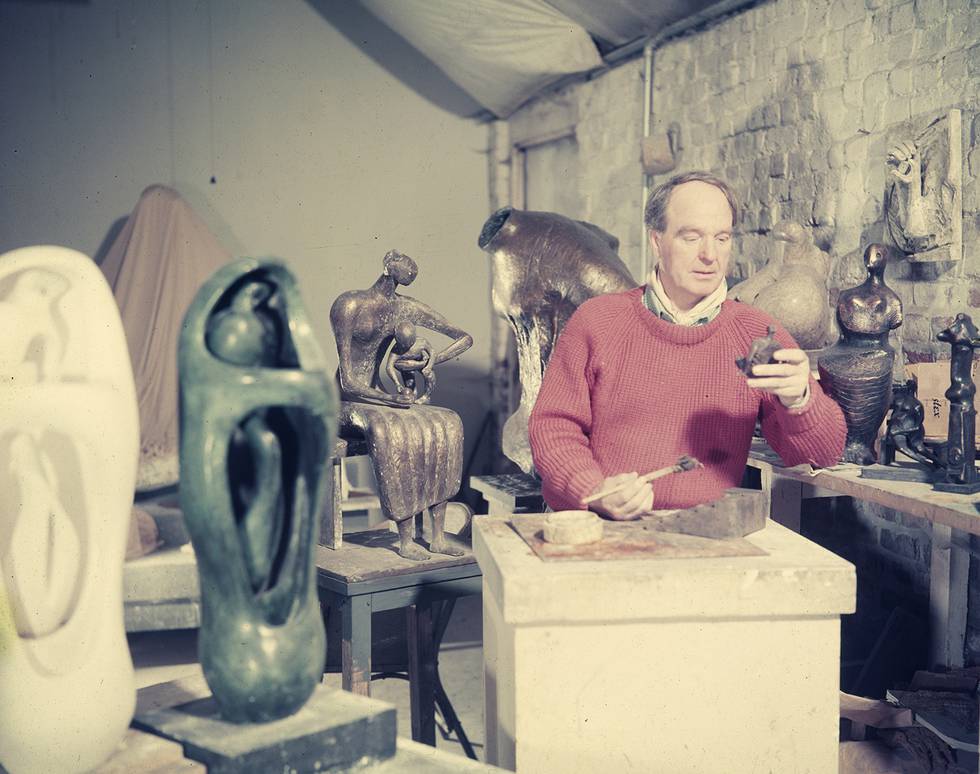 While Moore's public sculpture is undoubtedly important, it has been such a treat to work on the Wallace Collection exhibition and the exhibition of drawings recently opened in Perry Green, which reveal the artist at his most experimental. Whether in plaster or on paper, the works displayed show the thoughtful and repeated investigation of formal, political, and imaginative ideas, which I hope may surprise those who visit.
- Hannah Higham, April 2019