Summer
In this blog series, our curators, archivists, conservators and learning team will be bringing together works of art from across the Collection under one theme. From armour and jewellery, to portraits and porcelain, read about some of the most fascinating and marvellous pieces in the Collection here.
Explore the theme of Summer in this week's blog as we take a look at a sumptuous scene by Jean-Honoré Fragonard, as well as Camile Roqueplan's idyllic painting, Summer Pleasures.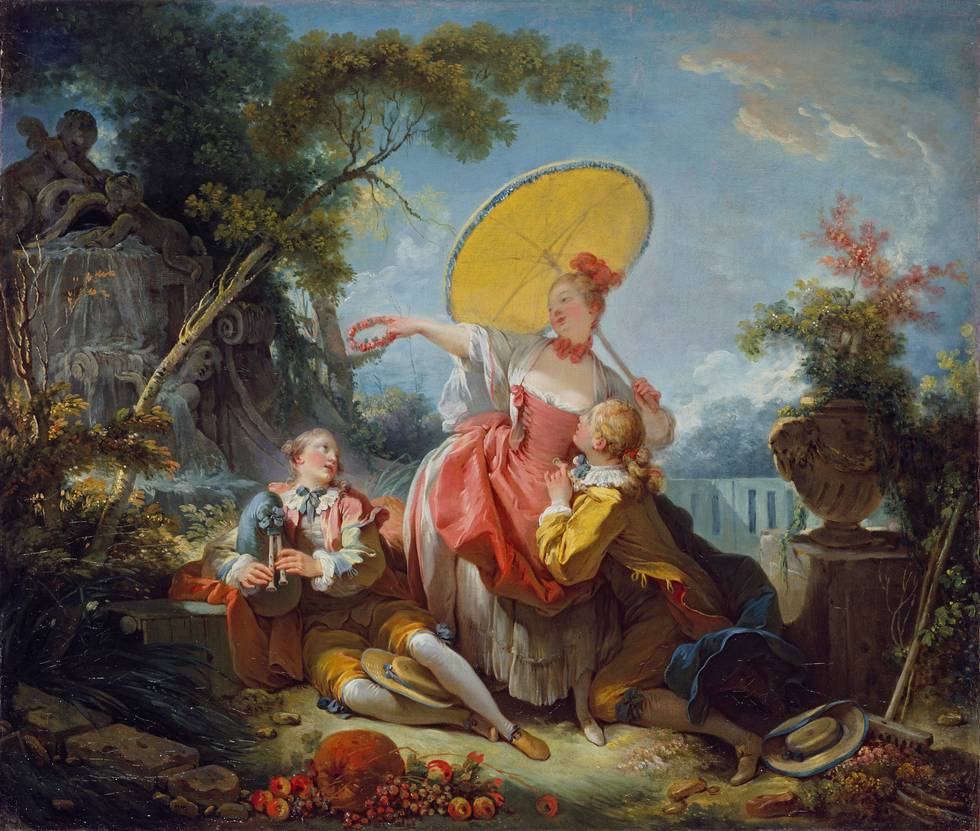 Jean-Honoré Fragonard, The Musical Contest, c. 1749-1752
In this sumptuous scene by the French artist Jean-Honoré Fragonard, a young woman playfully bestows a crown of roses (and presumably, her heart) on her preferred of two young musicians, who sit vying at her feet. Warm light flickers through her parasol onto her mischievous face and feathery pink headdress — but the browned leaves to the left and the autumnal still life with a pumpkin and grapes in the foreground suggest that summer is rapidly drawing to its close.
This work was acquired by the 4th Marquess of Hertford as by François Boucher, Fragonard's teacher. This is not surprising for Fragonard directly refers to the barefoot figures that grace Boucher's own summer-time painting, Pastoral with a Bagpipe Player. However, the handling is all Fragonard's own: The Musical Contest showcases the young artist's already daring use of palette and gestural brushwork. Today the two paintings hang close together on the Landing at the Wallace Collection.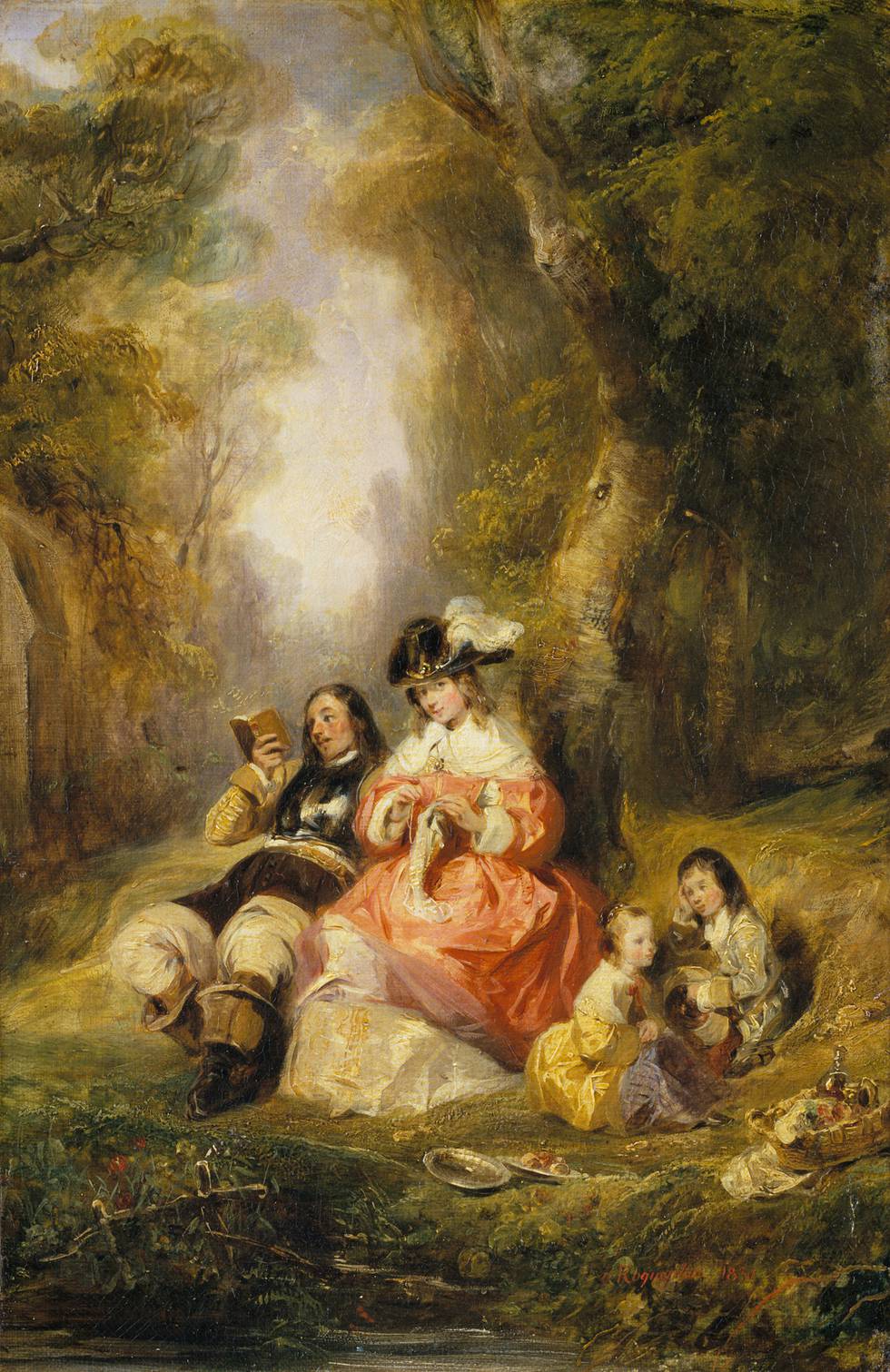 Camille Roqueplan, Summer Pleasures, 1830
What greater pleasure is there than reclining on the grass, by a running stream, in the aftermath of a picnic? The French painter Camille Roqueplan has conjured up a peaceful summer idyll in his aptly named Summer Pleasures. Made in 1830 and exhibited at the Paris Salon the following year, this lovely composition shows a family of four enjoying a sunny day in a rural setting. However, this is no humble outing. The elegant family is richly dressed from head to toe, from the gentleman's large boots to the lady's full skirt. One might even say they are a bit overdressed for a day spent sitting on the grass — but their clothing does point us towards another layer of meaning.
With their plumed hats and broad collars, these individuals appear to step straight out of the seventeenth century! Roqueplan thereby imbues his composition with an air of courtliness and gallantry, elevating it from a simple celebration of the joys of summer into a sophisticated nineteenth-century rendition of the fête galante, the pictorial genre popularised by his idol, Antoine Watteau, in which aristocrats in masquerade attire disport themselves in pastoral landscapes.