Reopening
In this blog series our curators, archivists, conservators and learning team will be bringing together works of art from across the Collection under one theme. From armour and jewellery, to portraits and porcelain, read about some of the most fascinating and marvellous pieces in the Collection here.
The Wallace Collection now open! To celebrate, we will be taking a closer look at the theme of reopening with a number of the objects found in Hertford House.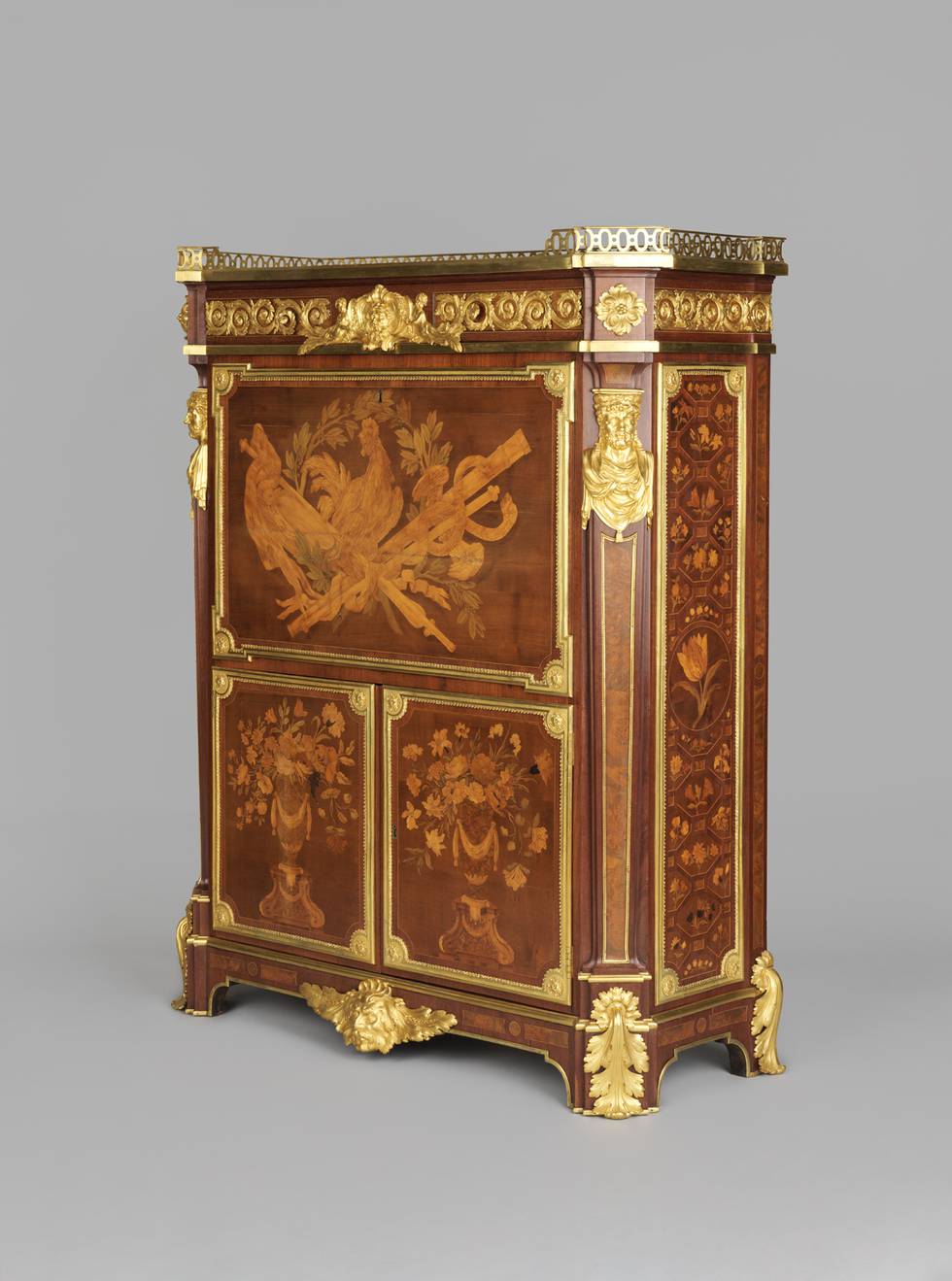 Fall-front desk by Jean-Henri Riesener, 1780
Jean-Henri Riesener was one of Marie-Antoinette's favourite cabinetmakers, and he delivered magnificent pieces of furniture, such as this fall-front desk, to her royal apartments. Decorated with gilt-bronze mounts and marquetry made up of vibrant wood veneers, this desk would have been a dazzling showpiece at Versailles. However, it would also have allowed the queen to read and write her private letters, the contents of which would have been kept safe by concealed drawers and an intricate locking system.
For the first time, you can unlock Marie-Antoinette's desk and explore the secrets of its construction using our digital Sketchfab models.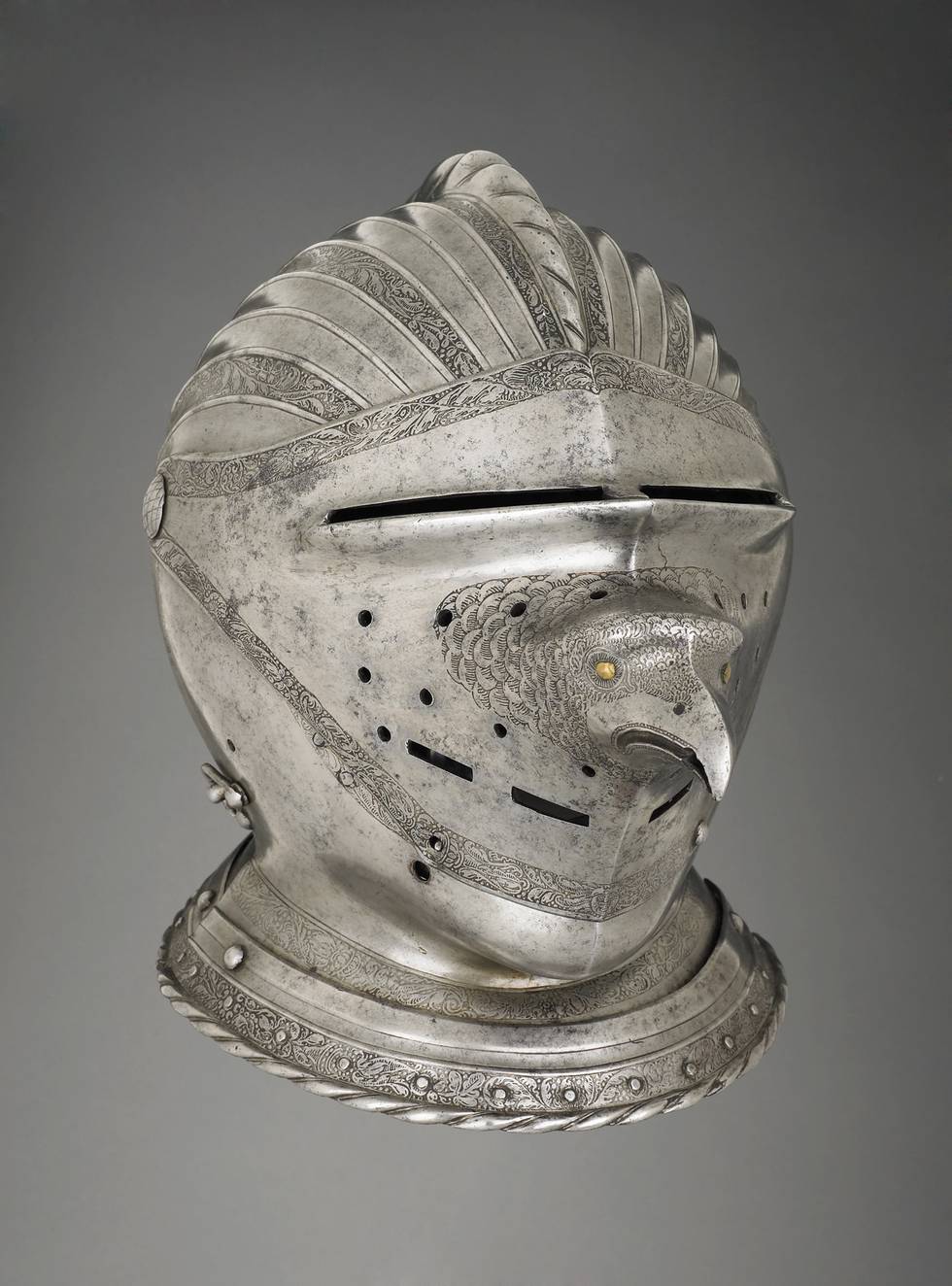 Close-helmet, Nuremberg, c. 1530
During the medieval period, visors were often fitted to helmets to protect the face of the wearer from hand weapons and projectiles during battle. Despite this, visors often needed to be removed to allow the wearer to see and breathe more freely. This extraordinary helmet, which was made in Nuremberg around 1530, was made with a hinged visor which could be lifted to expose the wearer's face.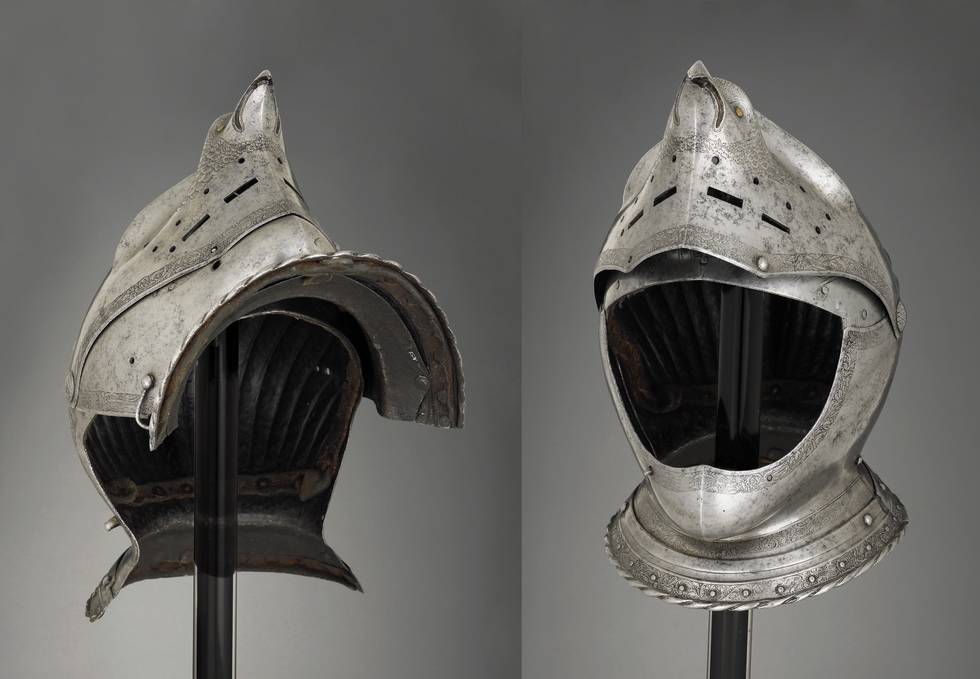 The visor itself is decorated in a vernacular German style with the head of an eagle, which is an impressive feat of metalwork, having been embossed in steel, etched with feathers and fixed with two copper alloy bolts to form eyes.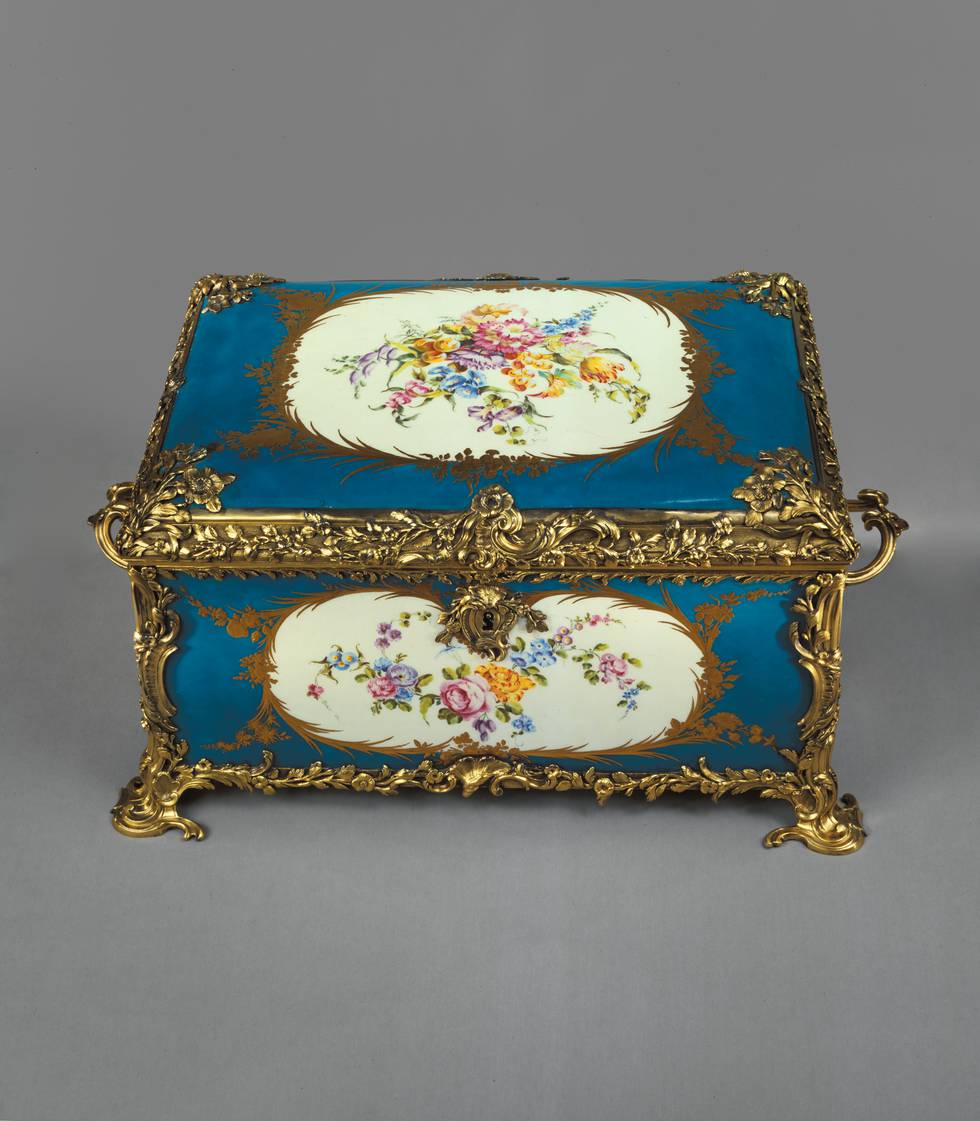 Six Vincennes plaques mounted in a coffer, possibly designed by Jean-Claude Duplessis the Elder, with silver-gilt mounts by Louis Leroy, 1754-55
The luxury goods dealer Aulagnier was involved in producing decorative French objects for the Turkish market, and he was probably responsible for commissioning this exquisite coffer. In the rococo style, it comprises six plaques of Vincennes porcelain decorated with a turquoise-blue ground colour, each delicately gilded and painted with flowers and fruit and framed by silver-gilt mounts.
The fact that the decoration of the plaques and the mounts harmonises so well suggests that Jean-Claude Duplessis the Elder, who was chief designer at Vincennes and able to work with metal as well as porcelain, may have devised the arrangement. The interior of the coffer is lined with red silk, whilst a lock secures the lid, implying that it was intended to contain precious jewels and may have been part of a toilette set.