October Treasure of the Month
Frans Hals's The Laughing Cavalier
To conclude the Treasure of the Month series, this October we celebrate one of the best-loved paintings at the Wallace Collection, Frans Hals's The Laughing Cavalier painted in 1624. Not only is this a great treasure at the museum, but it is an iconic work of art that has acquired canonical status in like manner to the Mona Lisa. What makes this picture so popular? And why do visitors always delight when they look at it?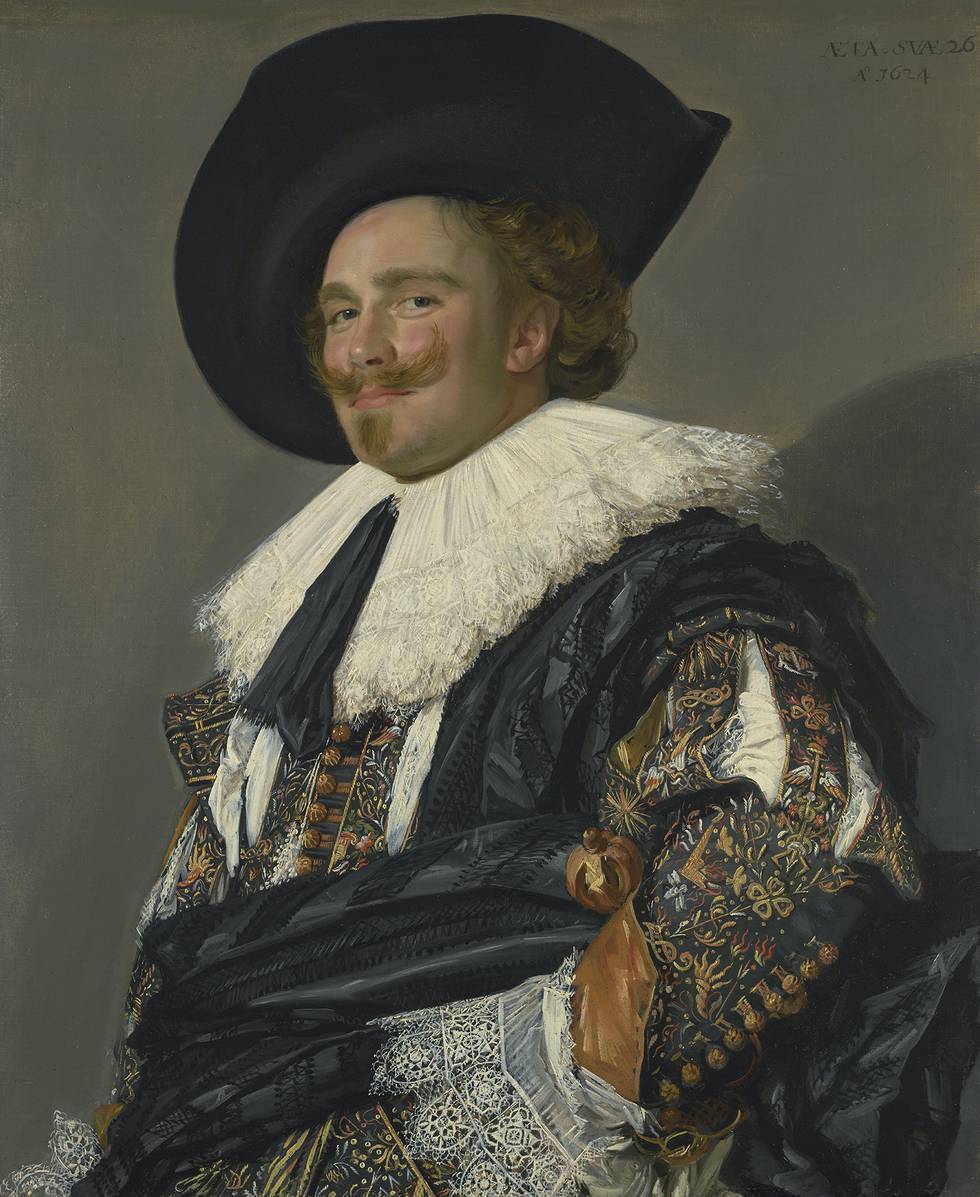 Perhaps the answer lies in the deceptive title. Spectators are intrigued as to why the man is not laughing as the title purports. The present title was in fact given to the picture only in the late nineteenth century, and does not reflect the painter's, or the patron's, intentions. At most, the man grins and, if anything, it is his dynamic, upturned moustache that might remind us of a smile.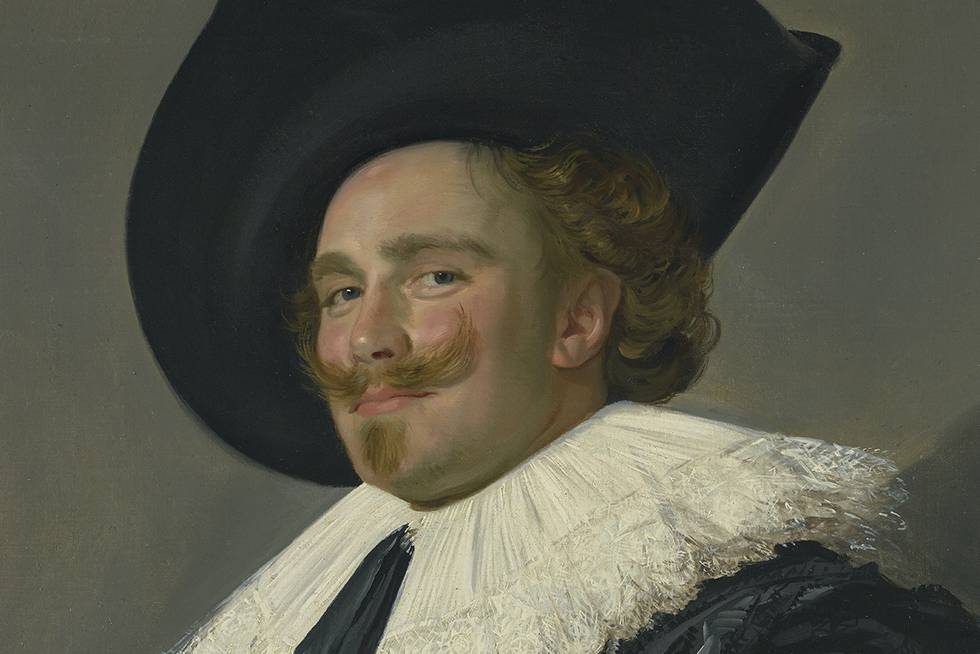 Perhaps our fascination is due to his engaging demeanor. The man is shown half-length, posed three quarters to the left, but his eyes are turned to directly confront the viewer. His captivating gaze draws us in and encourages us to look closely at him for a prolonged period of time. Hals positioned the sitter in the extreme foreground of the composition, his left arm on his hip, seemingly breaking the picture plane and spilling out into the viewer's space, making him appear extremely lifelike.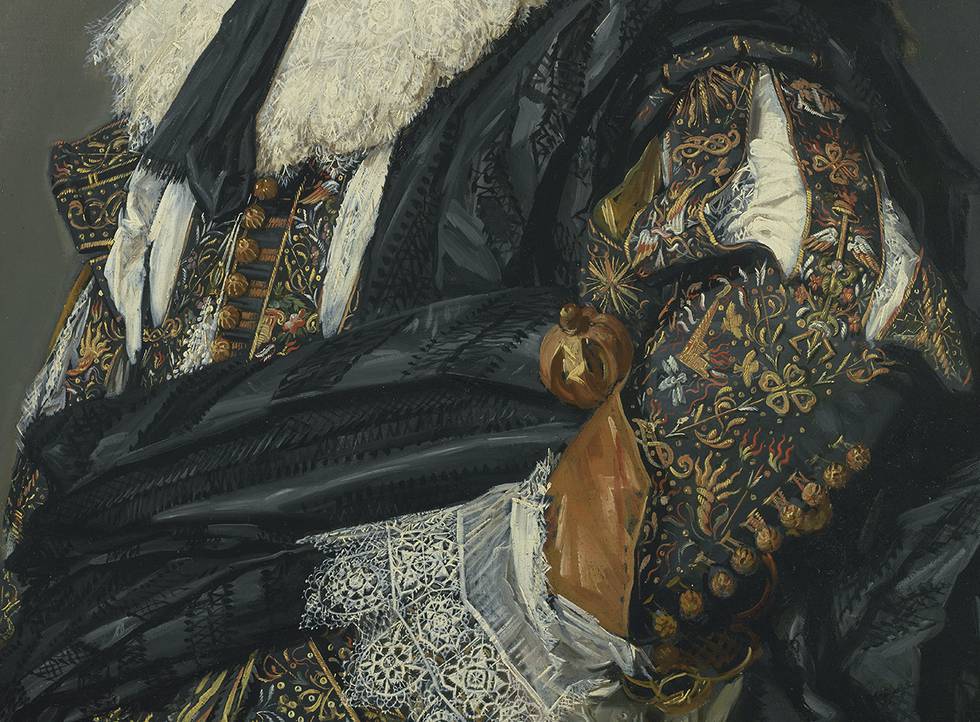 Most likely, we are predominantly drawn to his magnificent costume. The man wears the latest, most luxurious fashions, which flaunt his wealth and confidence. His embroidered jacket is adorned with vegetal and floral motifs, and with symbols such as Mercury's hat and caduceus (or staff). Contemporary viewers would have associated the latter with good fortune, which the portrait certainly exudes. The sitter wears a black satin sash on top of the jacket which echoes the black in his dynamically upturned, wide-brimmed hat. The white lace collar and cuffs showcase Hals's unrivalled ability to paint both in a detailed and a broad manner.
Most probably, it is his mysterious identity that intrigues us most. Who is this handsome man? What was his profession? And, most importantly, was he married or not? We know from the inscription in the upper right that he was twenty-six years old at the time that Hals painted this portrait. We can be sure that he was a wealthy member of the upper echelons of Dutch society. Unfortunately, the rest remain open questions. We hope to answer some of them in our upcoming exhibition around this painting in autumn 2021, when we will examine The Laughing Cavalier in more detail and study it in the context of other great male portraits by Hals for the first time. We hope that as many of you will be able to visit the exhibition as possible. Until then, we continue to delight in the painting and admire Hals's mastery in bringing his sitter to life.
- Lelia Packer, Curator of Old Master Paintings