July Treasure of the Month
An 18th-Century Ottoman Knife
The Treasure of the Month series offers the opportunity to highlight less well-known works from the collection and to look with fresh eyes on beloved masterpieces. This month, Assistant Curator of Ottoman, Middle Eastern and Asian Arms and Armour, Arthur Bijl explores the history behind this fascinating 18th-century knife from the Ottoman Empire.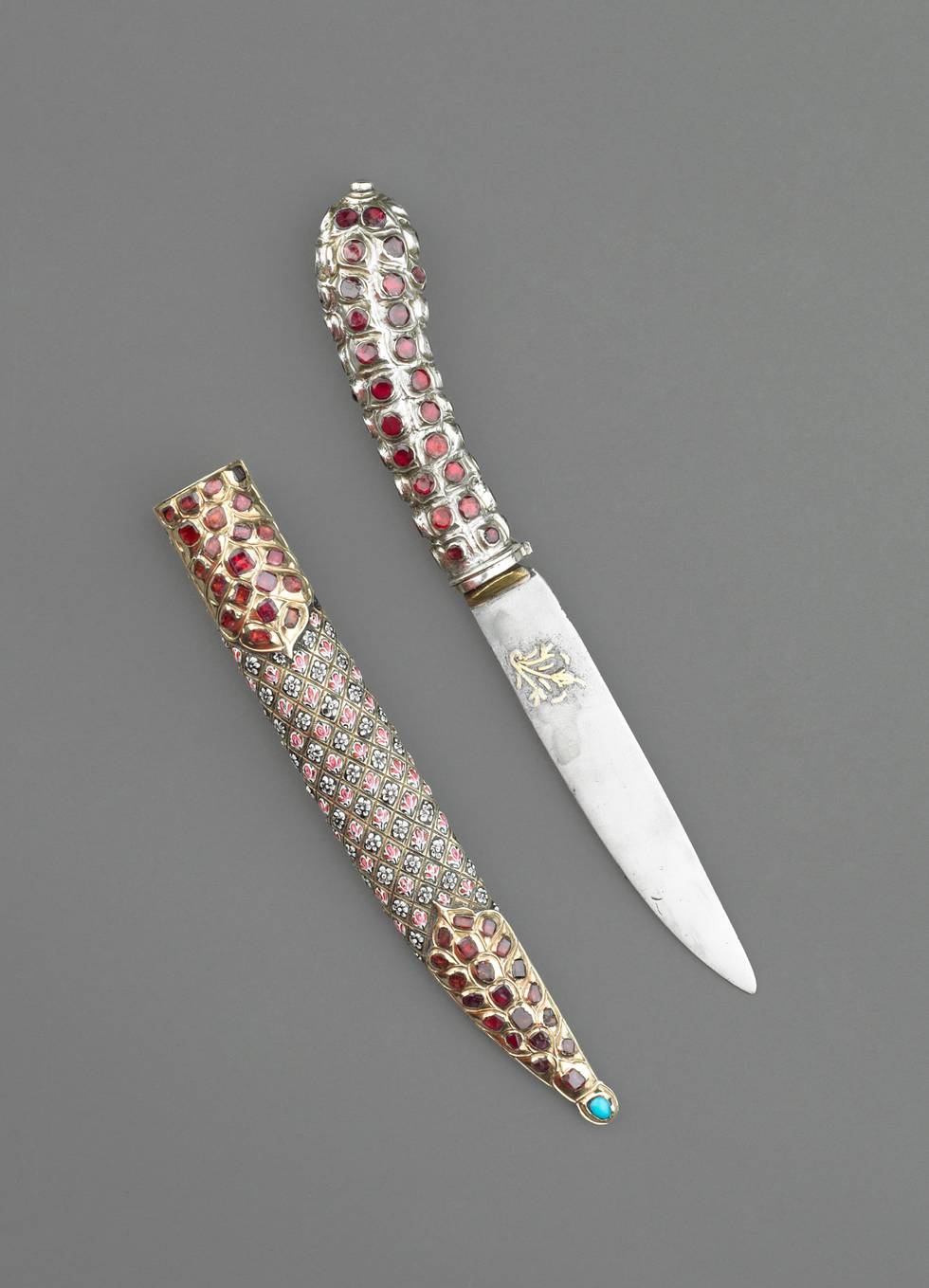 One of the smallest knives in the collection is also one of its mostly richly decorated objects. The hilt and scabbard mounts are densely set with rubies, while the rest of the scabbard is finely painted with red, black, and white enamels. However, this knife is not a weapon.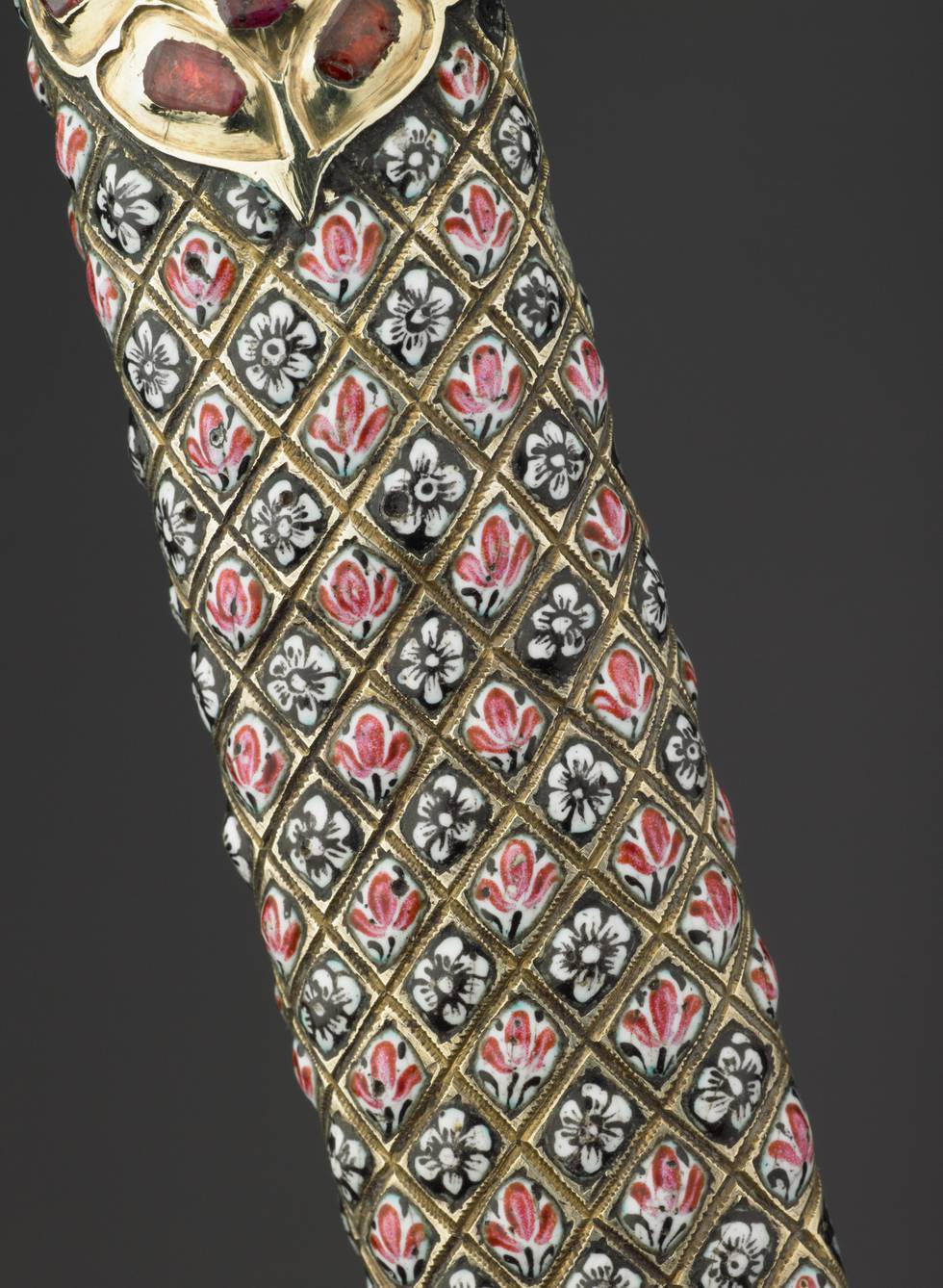 Although male circumcision is widely practiced across the world, the ritual of cutting off a boy's foreskin took up a special significance in the Ottoman imperial household, especially between the 16th and 18th centuries. Ottoman Muslims of all social classes practiced circumcision as a coming-of-age ritual for older boys, rather than on newborn male infants. Circumcision ceremonies were important social events; none more so than those of Ottoman princes. For the princes, the ceremony marked not just their coming-of-age, but also their transition from the private sphere of the harem to membership of the Ottoman elite.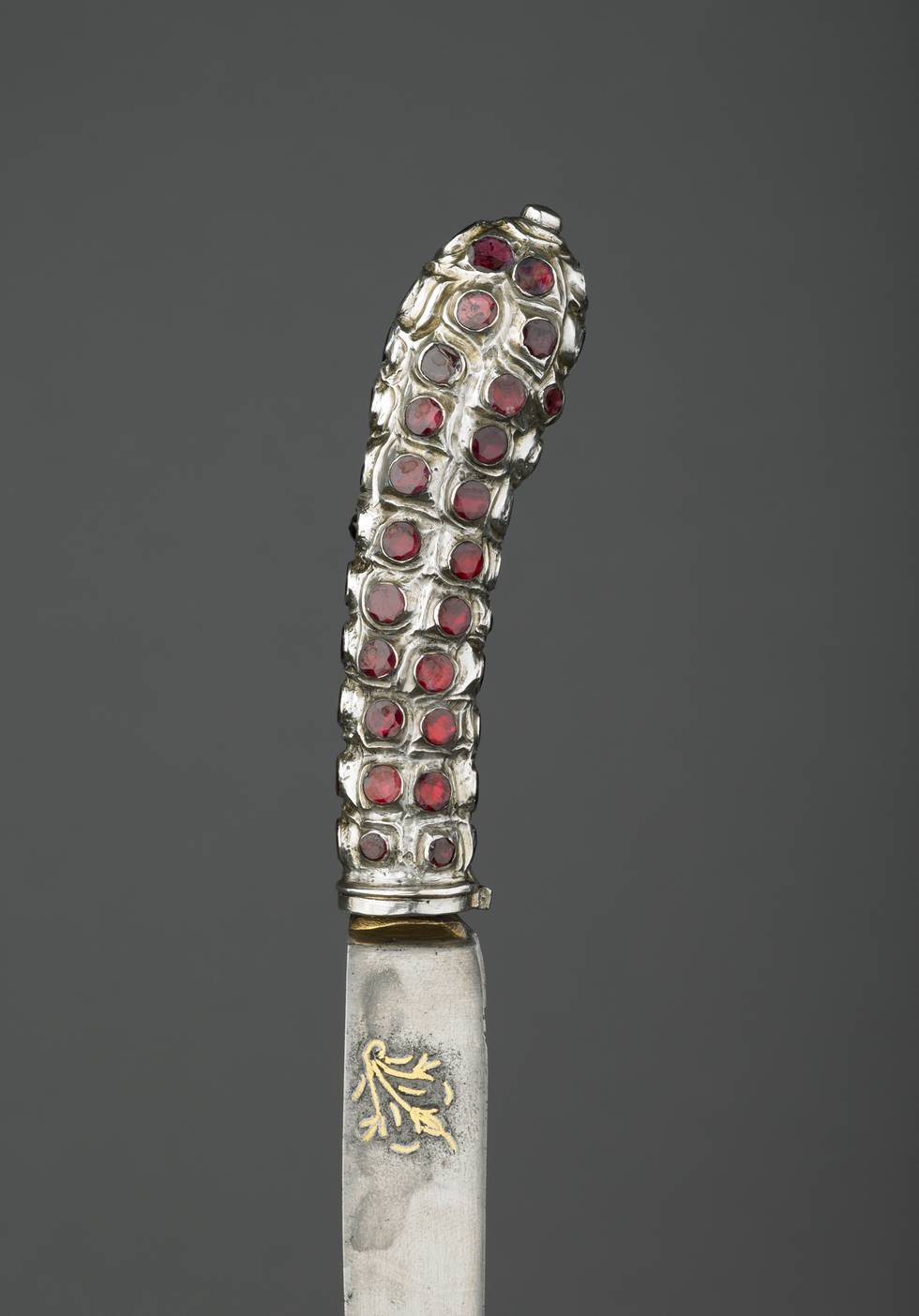 In one of the best documented accounts, festivities surrounding the circumcision of four sons of Sultan Ahmed III in 1720 – roughly contemporary with our knife – took a staggering fifteen days, and included dancing, hunting, music, fireworks, acrobatic displays and even war games. This was not just a palace affair either; in addition to the four princes, the Ottoman sultan arranged for the circumcision of thousands of boys from poorer families as an act of charity. People from all manner of social groups, including soldiers, scholars, merchants, religious minorities, and foreign dignitaries, among many others, took part in celebrations that, through the coming-of-age of his sons, showed the emperor's enduring virility and through it, the vitality of his dynasty.
Such lavish festivities demanded the conspicuous use of precious objects, including the knives used in the ritual itself. Small but luxurious circumcision knives like this example are unique to the Ottoman Empire. While this knife is not inscribed, others of the same distinctive shape and size often bear religious inscriptions that would suggest ceremonial use.
- Arthur Bijl, Assistant Curator of Ottoman, Middle Eastern and Asian Arms and Armour.