Deciphering Sir Richard Wallace's Visitors' Book
As well as the beautiful artworks in our new exhibition, Sir Richard Wallace: The Collector, we have a number of pieces on display from our archive. One of the more fascinating objects is the Hertford House Visitors' Book (1876-1897) – a large leather bound book, signed by all the people who came to see Sir Richard's art collection after he had it installed at Hertford House. Our Research Librarian, Helen Jones, was tasked with the epic challenge of deciphering the hundreds of entries in the Visitors' book, finding out who the fascinating people were behind the signatures…

For nearly a year leading up to our exhibition on Sir Richard Wallace, I spent at least a part of each day puzzling over the signatures in his Visitors' Book. Unlike many private collectors, Wallace was keen to share his collection with the public, perhaps foretelling his future intentions of gifting the entire collection to the British Nation.

The visitors to Hertford House, who ranged from royalty (many of Queen Victoria's children came) to artists and writers such as Rodin and Thomas Hardy, would be shown around the collection and would sign the book, which at that point was displayed on one of the tables in the Great Gallery. Many of the signatures are easily legible, some took some detective work to decipher, and others still remain a mystery!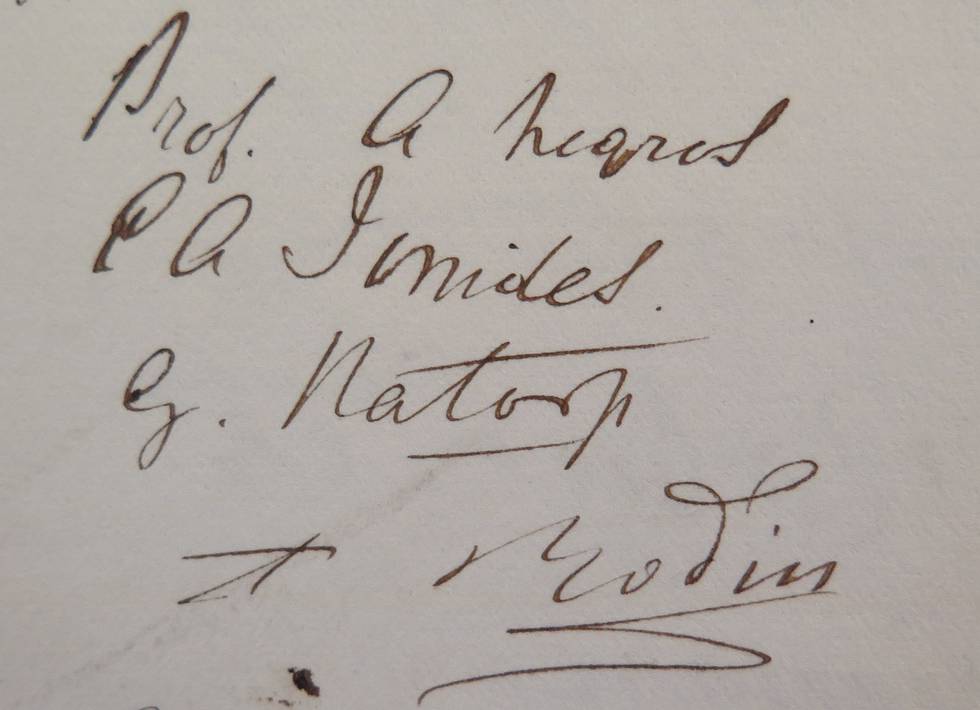 A number of very local visitors also came to admire the collection, such as Sir Edward Henry Sieveking, physician to the royal family, who lived at no. 17, Manchester Square, and Robert Ford Elms, a hairdresser and perfumer whose business was at no. 8, Manchester Street.
The most interesting visitors for me were the pioneering women who came, most often accompanied by their families. Two of the earliest qualified female doctors in Great Britain, Elizabeth Garrett Anderson and Sophia Jex-Blake, both visited, as did their equally intelligent and talented daughters and nieces; Louise Garrett Anderson became a surgeon and ran a hospital during WW1, and Katherine and Henrietta Jex-Blake were academics and became Mistress of Girton College, Cambridge, and Principal of Lady Margaret Hall, Oxford respectively. Even Constance Bulwer-Lytton visited. She would later become a militant suffragette in the Women's Social and Political Union.
Even after all the fascinating visitors I have identified, there is still so much left to discover!

- Helen Jones, Research Librarian, the Wallace Collection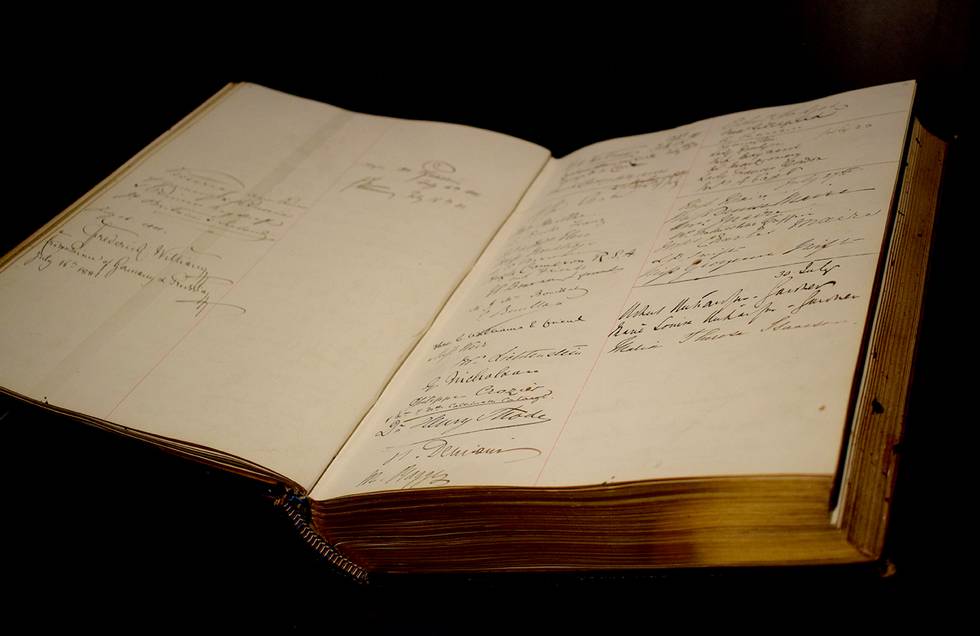 Follow our blog for future stories from the Hertford House Visitors book.