Culture in Quarantine: Conservation
The Wallace Collection, like other national museums, closed its doors to the public on the 18th of March. However, while most teams began the process of establishing how to work from home, it was very clear that some teams and staff must keep working at the museum to look after our important collection to keep it safe.
Unlike other colleagues who can carry out their tasks remotely, the Collection Care team can only look after the collection at the museum itself, and so, because I had the easiest and safest access to the collection and our buildings, while the rest of the Collection Care team began working from home, I began working alone during lockdown.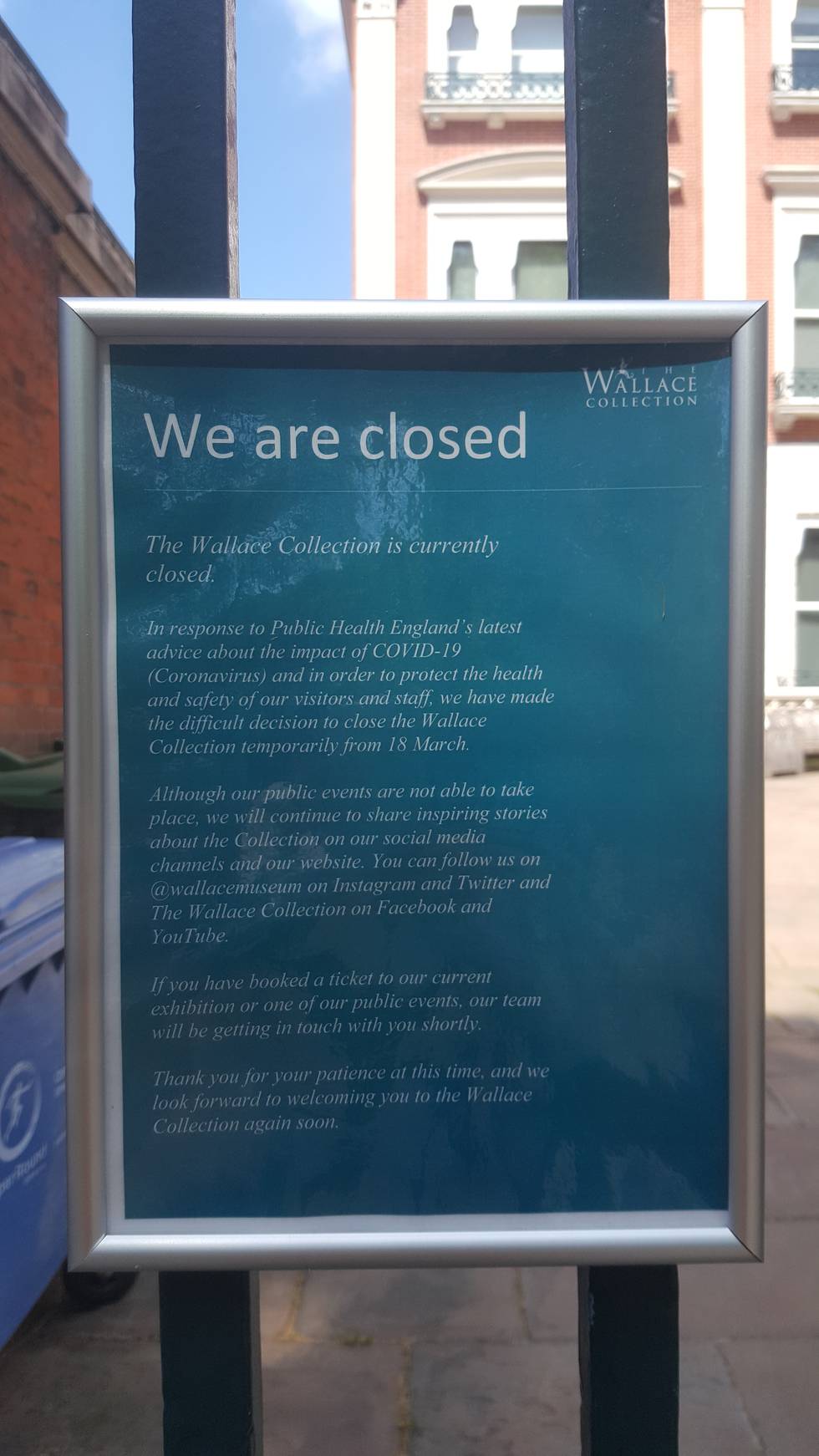 In the days before the lockdown happened, as a team we quickly looked into what activities could be carried out remotely and what could physically only be done at the Wallace Collection. To work at home, we needed to ensure that the Collection Management System and Environment Monitoring System could be accessed remotely, which our wonderful IT manager made possible. The lockdown has actually provided some undisturbed time for our team to focus on updating object documentation without disruption, and it was amazing how quickly the whole team got used to working from home.
So our watch began.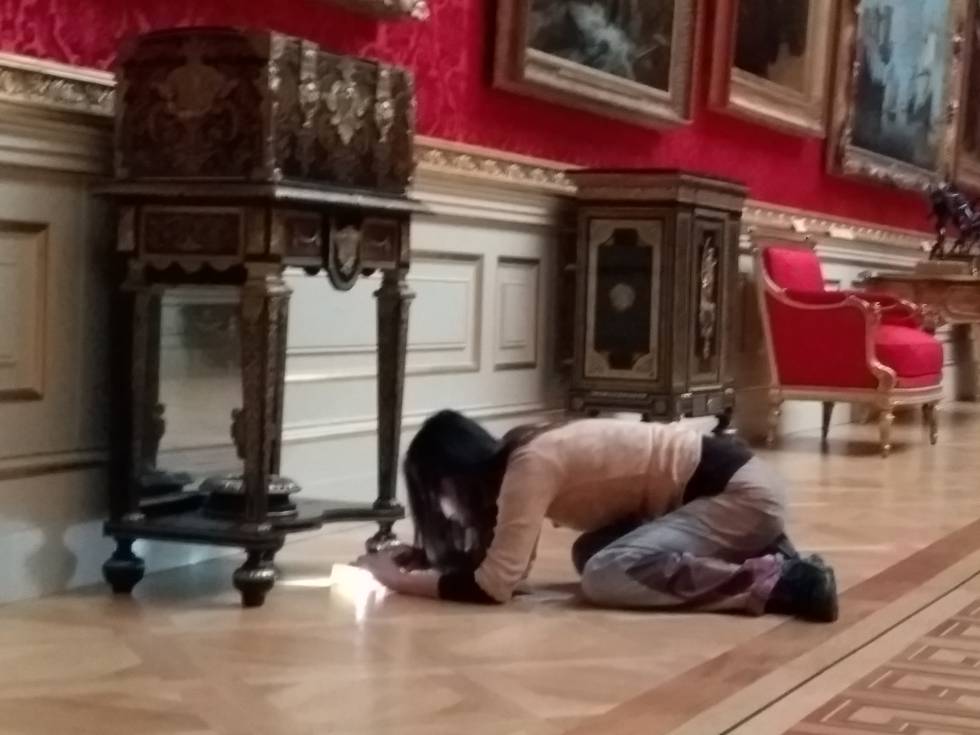 The Wallace Collection is one of the unique institutions where over 95% of the collection is on display. This is a great source of pride, but the disadvantage of this is that the collection has little downtime. Light can damage everything that it touches, and we do our utmost to reduce light exposure by ensuring that no direct sunlight can touch the collection, such as ensuring ultra violet filters are fitted to our windows and the lights are switched off at 5pm every day.
From a conservation perspective, keeping the collection in the dark for a substantial period is very helpful, and this was granted by the unfortunate circumstances of COVID-19. It was a very bittersweet moment when we closed our doors and had to temporarily say goodbye to our wonderful visitors, but we knew we could seize the moment to shutter the windows, switch off all the lights, and give our collection a rest.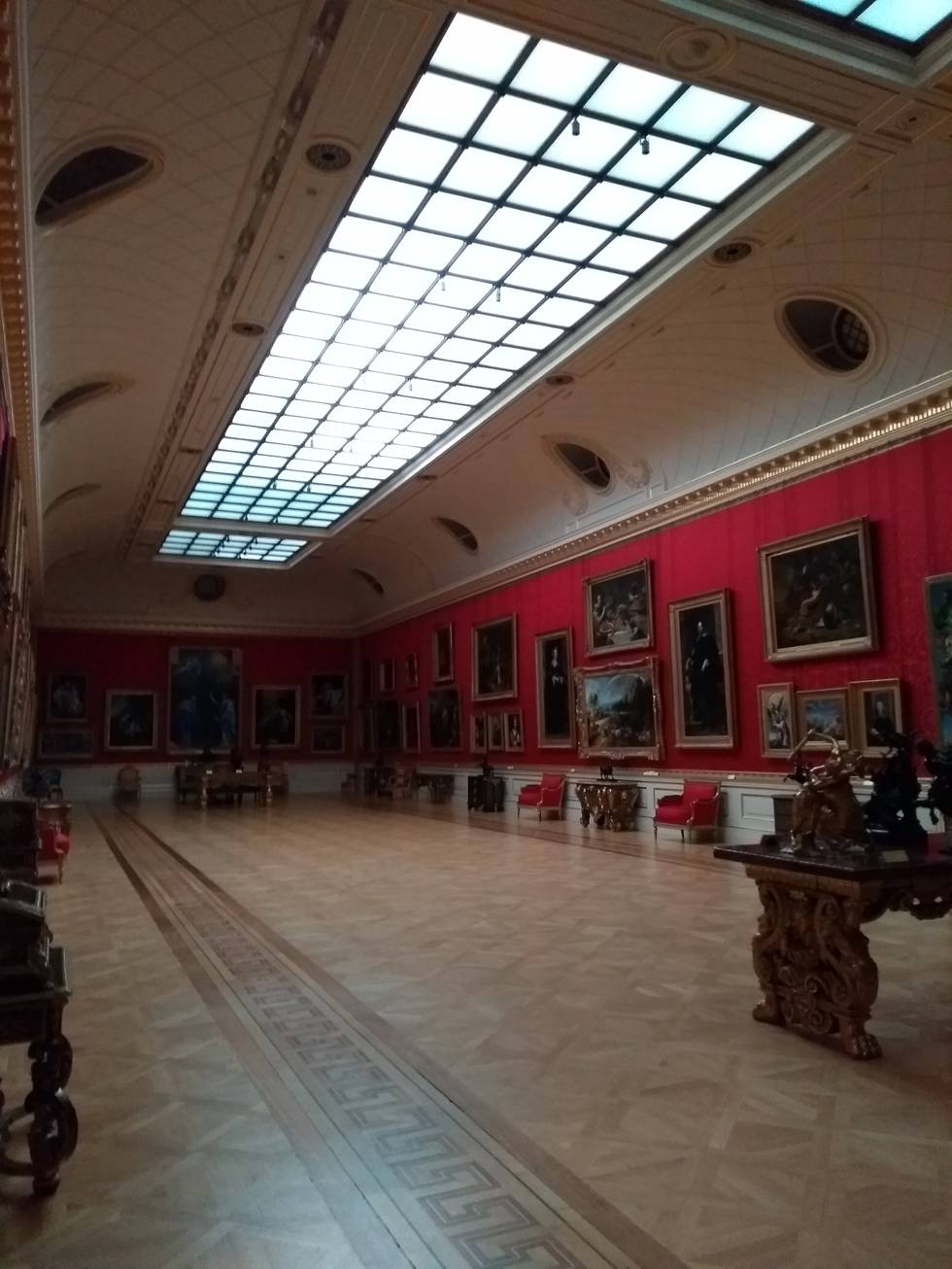 At the beginning of the lockdown, while circumstances allowed, our Senior Furniture Conservator, Jürgen Huber, also came to the Wallace Collection by bike. Together, but at a safe distance, we were able to survey our furniture collections and wax them. This was an activity that is normally not possible to carry out when the Wallace Collection is open to the public due to the smell of the wax.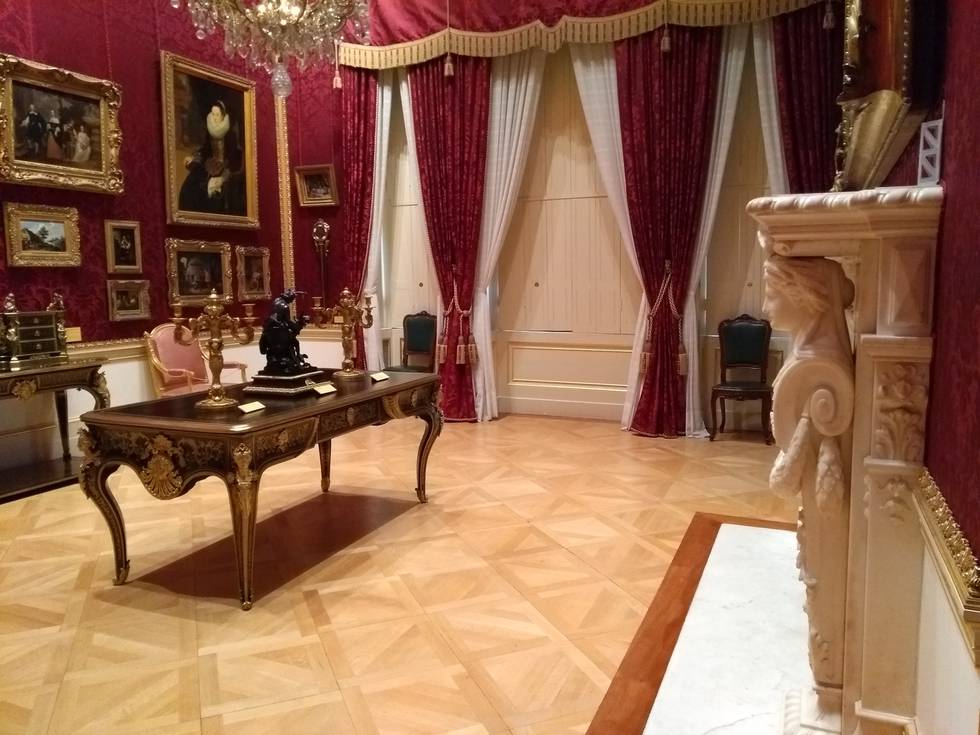 Soon, I would take on all basic activities that can only be done at the Wallace Collection, such as checking on our collection, providing physical maintenance to our local air control unit, and setting up and changing pest traps.
Although the Wallace Collection was closed to the public, we always have to deal with uninvited and unwelcome guests - insects! The Cloth Webbing Moth, Carpet Beetle and Woolly Bear all enjoy dark and undisturbed spaces, and spring is the hatching period for many pests, so while the collection is having a rest, there is no rest for the wicked insects! Melody Wentz, our Metal Conservator, who has preventive conservation experience, set up comprehensive Insect Pest Management Systems for the Wallace Collection. When we discussed the changing of pest traps and setting up the new ones, Melody provided comprehensive instructions and guidance, so I have now changed over 90 blunder traps, designed to catch common museum pests, and set up pheromone traps to catch moths.
Setting traps and catching insects protects the collection from damage, but it is also vital to record and identify pests, the location of capture, the number and the time of year of capture to establish and deal with insect threats. Although some might question why it is important to identify insects, different types of carpet beetles, for example, each have different life cycles, and this knowledge helps us to look out for their activity level, catch them efficiently and reduce their threat to the collection.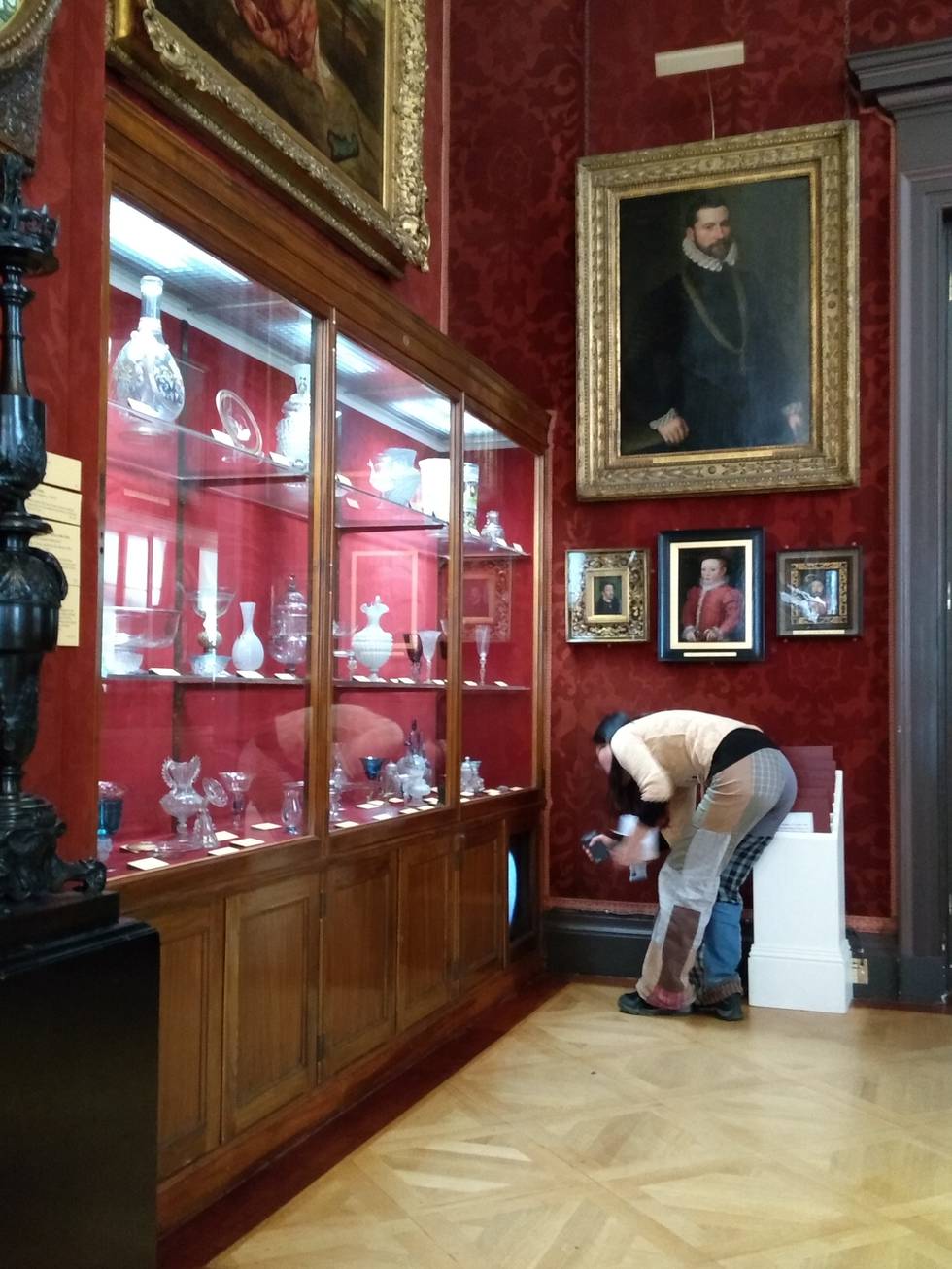 Monitoring the environment is one thing, but certain items, such as panel paintings like Rubens's The Rainbow Landscape for example, are very fragile and sensitive to humidity and temperature changes, so it is important to check the condition of items regularly. Similarly, our 16th century Venetian glass needs to be kept at a relative humidity below 40% at all times, so we have fitted a special humidity control unit to monitor and maintain the right level. This machine needs to be frequently checked, the filters changed, and water from the tank needs to be drained usually every 4 to 6 weeks. All of these things can only be done on-site by trained conservation staff.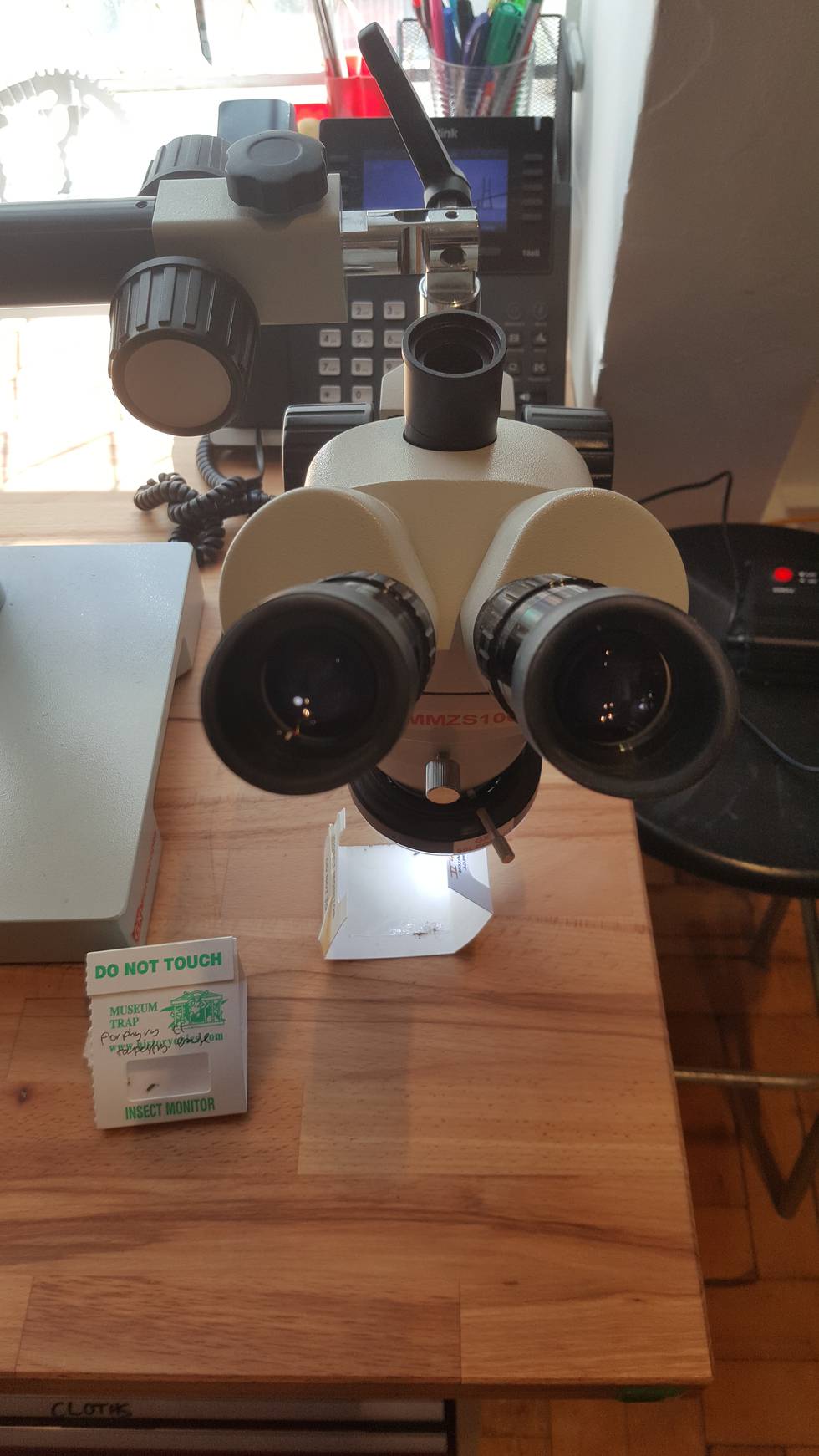 During this time, vital help and support came from the IT team - without this, often the simplest tasks that we take for granted at work could not have happened working remotely. Virtual meetings, which many of us were not accustomed to before, have become familiar tools now. Our IT Manager was enormously helpful with providing remote access to various systems for monitoring the environment for the objects, the collection management system for documenting our objects, or simply ensuring we could all access our emails and communicate with each other.
Through the magic of modern technology, I feel that the Collection Care team are virtually going with me whenever I enter the Wallace Collection. Whenever I need clarity and support, whether it is for the using the collection management system, managing environment monitoring or looking for materials and tools, they are all there, literally seconds away.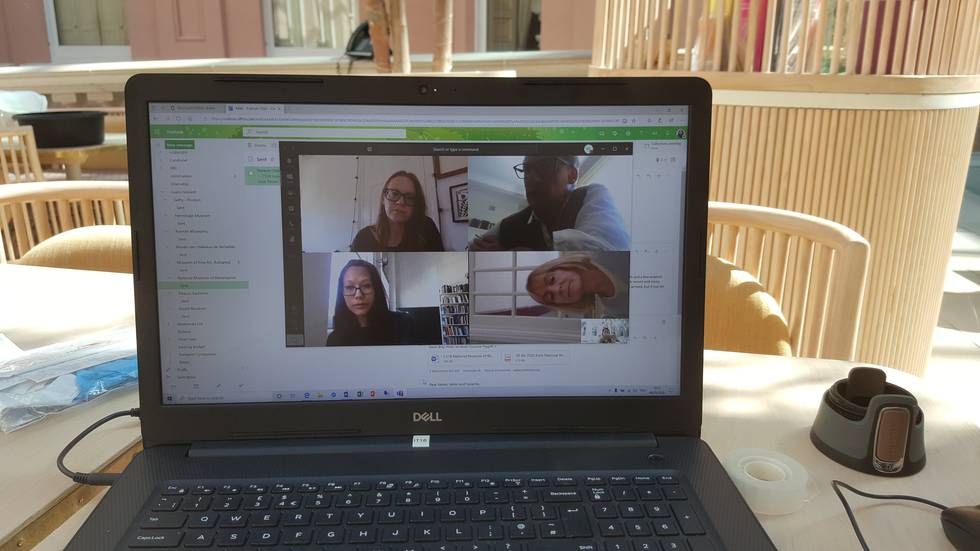 I am one of the few people that now physically goes to work in the Wallace Collection, but despite walking through closed and darkened galleries, I know I am never alone with my team behind me.
The dedicated Security team are also keeping the collection safe, 24 hours a day. For many of us, working from home has removed the working routine of 9 to 5, Monday to Friday, but for them little has changed, besides them missing the daily conversations with our visitors.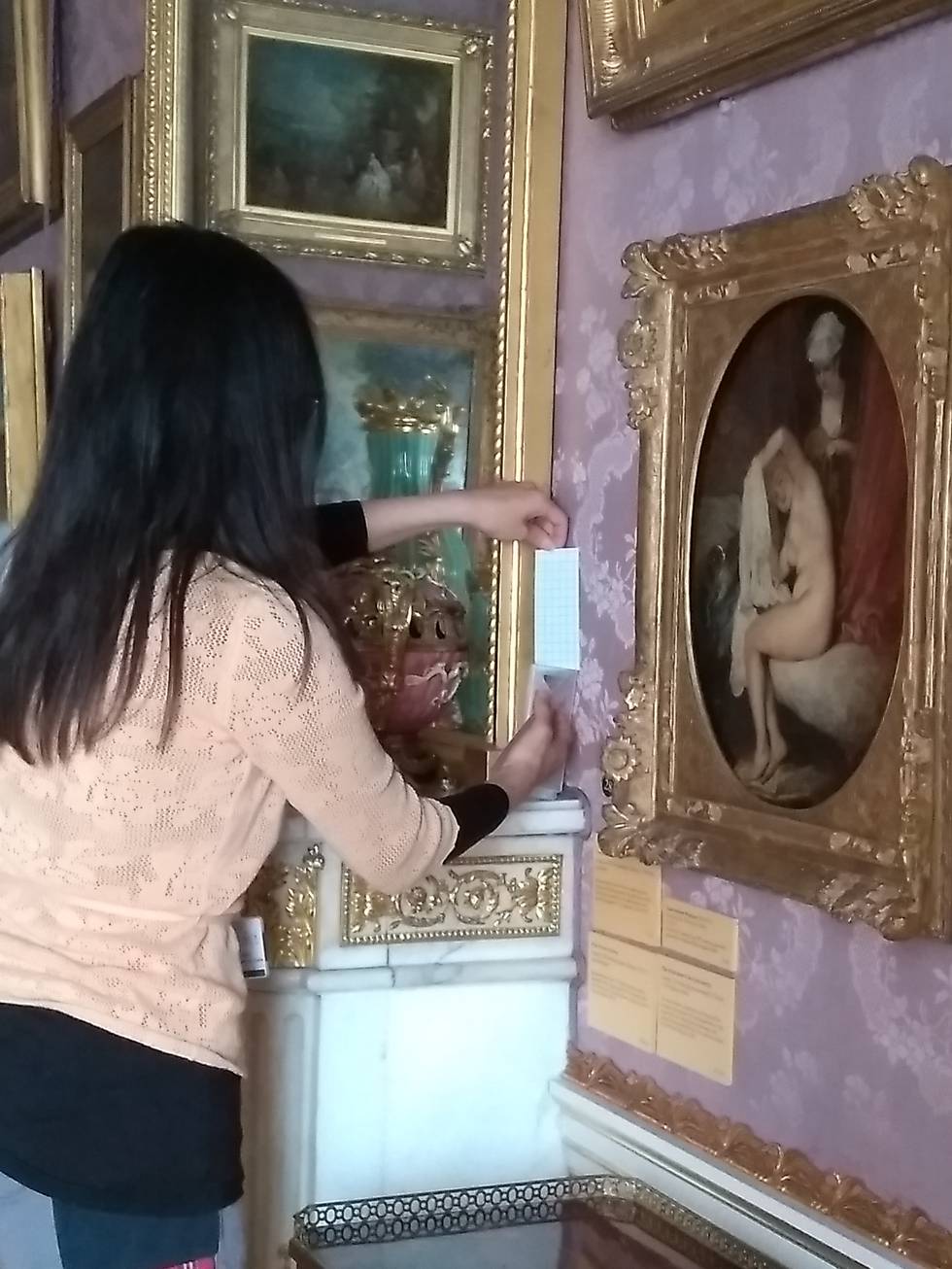 I am extremely grateful to our wonderful colleagues who have supported me, and enabled me to do my role in and at the Wallace Collection. Without them, many tasks I have managed to carry out simply would not be possible.
When we look back over this time, I hope we will see this as a great museum moment, when we saw how strong we were as a team, adapting our practise and approaches, and reflecting on how we used the latest technology to continue to maintain the highest standards of collection care for the Wallace Collection.
- Yunsun Choi, Head of Collection Care