Conservation Project: A Chair Designed by William Kent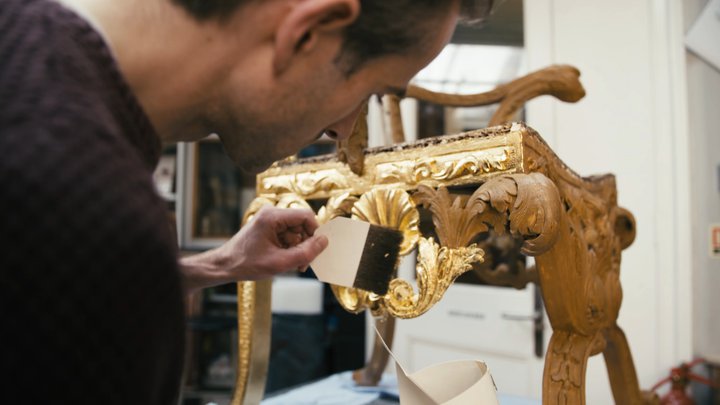 This eighteenth-century carved giltwood armchair is one of the relatively few examples of English furniture in the Wallace Collection and is believed to have been part of a suite of eight chairs originally made for Chiswick House in c. 1730 to the designs of William Kent. Until recently the armchair's condition had prohibited it from being on display but a Conservation Appeal in 2016 raised the funds to restore it to its former glory.
Following treatment by the Wallace Collection Conservation team and outside experts, it was returned to the galleries in September 2017.
These days it's often said 'we don't make things like we used to'. It's understandable why people say it, many traditional craft skills are lesser used today. But if we ever want to make objects like this armchair in the future it's important to keep examples of the craft alive in our museums.