August Treasure of the Month
A pair of bronzes depicting episodes from the Labours of Hercules
The Treasure of the Month series offers the opportunity to highlight less well-known works from the collection and to look with fresh eyes on beloved masterpieces. This month, Curator of Works of Art, Ada de Wit, explores this pair of incredible bronzes made in seventeenth-century Florence.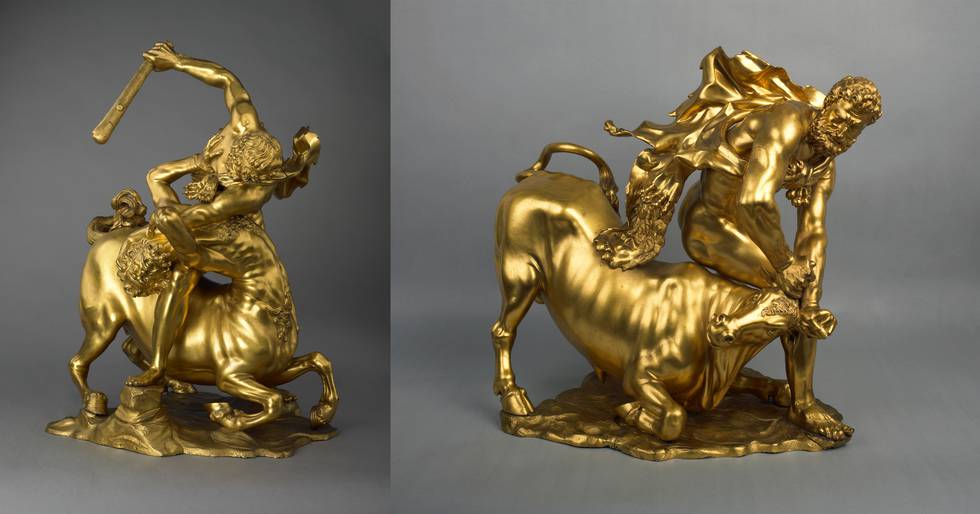 This pair of bronzes, depicting episodes from the Labours of Hercules, is a splendid representation of Baroque dynamism, movement, strength, and three-dimensional design. The first sculpture shows the hero battling with the centaur Eurytion, who was about to forcefully marry king Dexamenos's daughter, sometimes identified as Deianira. Hercules intervened and killed the creature. The second sculpture shows Hercules' struggle with the river god Acheloüs, one of Hercules' rivals for the hand of Deianira. Acheloüs transformed himself into a bull, but Hercules defeated him by ripping off one of his horns, which became the popular Classical symbol of abundance, the cornucopia.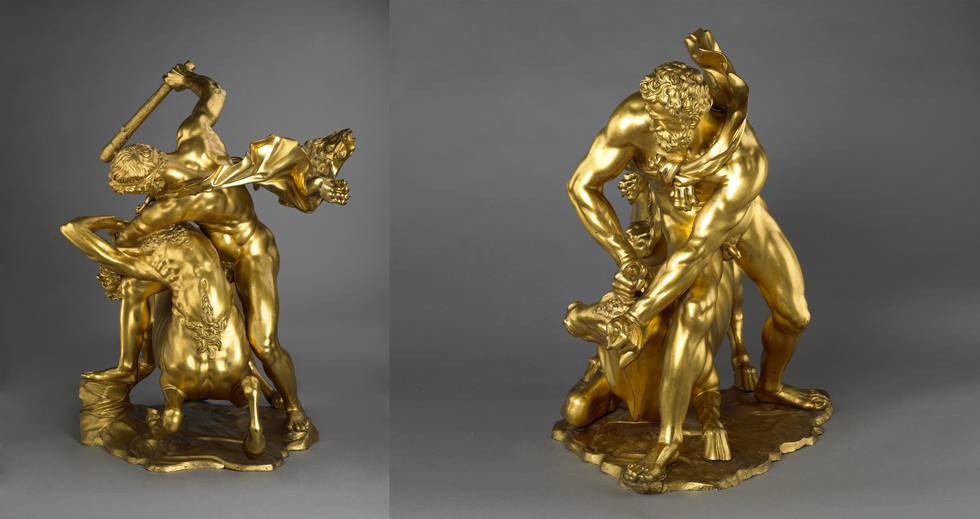 Hercules overcoming the Centaur Eurytion closely follows a model by Giambologna, originally conceived as one of a series of twelve small groups of Hercules subjects, commissioned in the 1570s by Grand Duke Francesco I de' Medici and intended to be cast in silver for the Tribuna of the Uffizi, Florence (the silver versions have been lost). In the 1590s Giambologna made a monumental version of the Hercules and the Centaur in marble, which now stands in the Loggia dei Lanzi, next to the Palazzo Vecchio. Giambologna's model is known through a large number of bronze versions, including one in the Kunsthistorisches Museum, Vienna.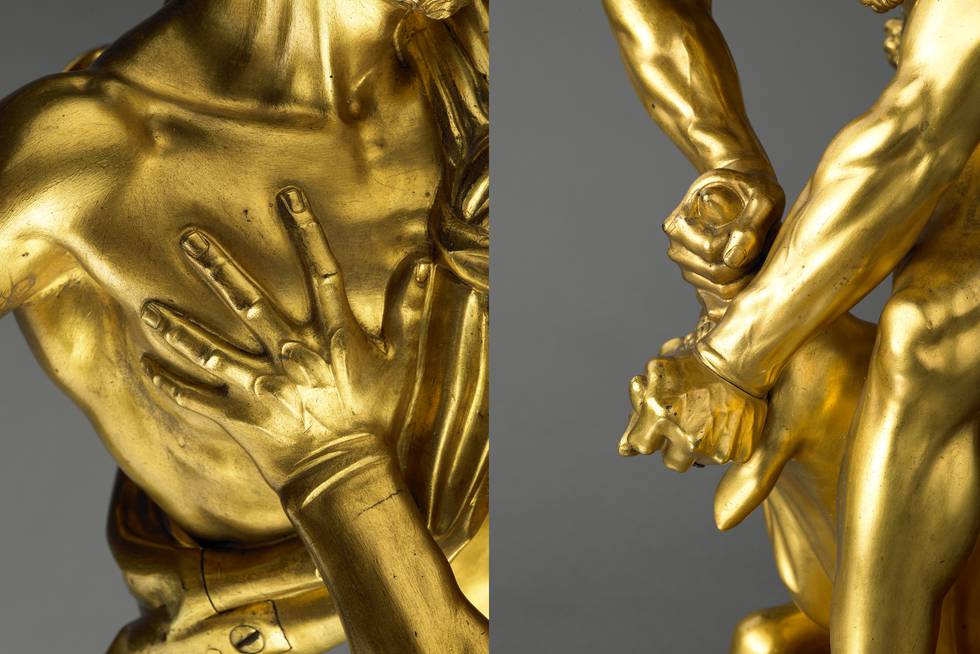 Giambologna's successor, Pietro Tacca, was commissioned in 1614 by Grand Duke Cosimo II, along with two other sculptors, to make models of the Labours of Hercules for King James I of England. Tacca made five models, including our Hercules overcoming the Centaur Eurytion, after Giambologna's design, and Hercules overcoming Acheloüs in the form of a Bull, whose direct model from Giambologna is not known. The commission was eventually abandoned, and no casts were made at that time. Pietro's son Ferdinando inherited the workshop, probably re-worked Pietro's models and began to cast them, giving them their 'high baroque' appearance. Though the two sculptures in the Wallace Collection are believed to be cast by Ferdinando, the quality of their finishes differ. That of Hercules overcoming the Centaur Eurytion is more refined and elaborate, which can be seen in particular in the faces of Hercules.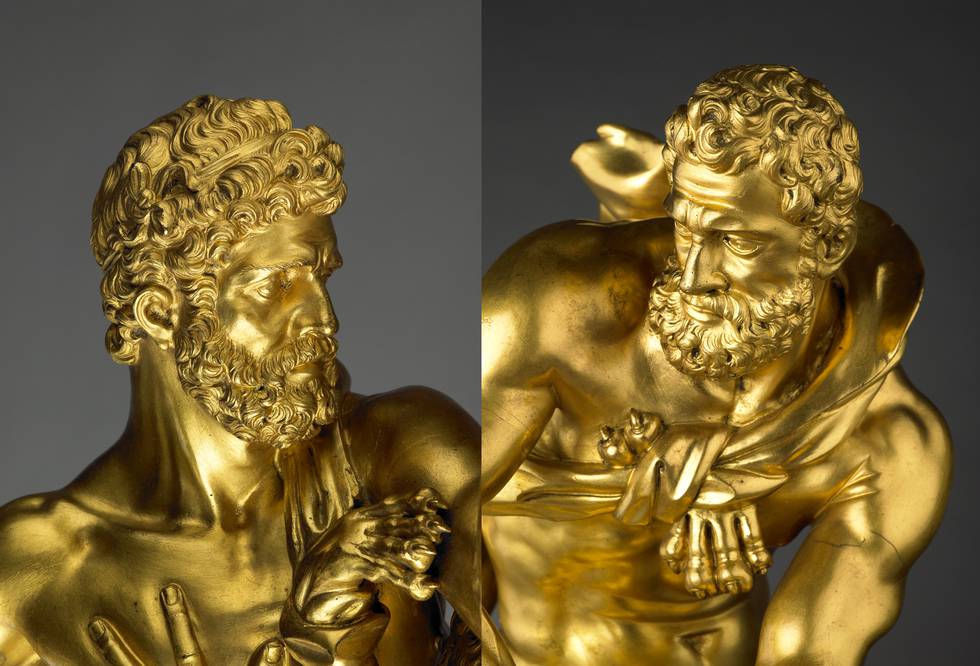 Both sculptures retain their original mercury gilding. They were probably acquired by the 3rd Marquess of Hertford before 1842, when they were first recorded in his collection.
- Ada de Wit, Curator of Works of Art, after J. Warren, The Wallace Collection Catalogue of Italian Sculpture, vol. 2 (London, 2016), nos 115, 116.