A day with Natalie Zimmer, Curatorial Assistant
Natalie Zimmer, Curatorial Assistant for Decorative Arts at the Wallace Collection is involved in almost every aspect of museum work, from research and writing, to object moves and daily gallery checks. Here is a little insight into a typical day with Natalie at the Wallace Collection…
The Wallace Collection seems to be one of those places where time has stopped, a place of tranquillity away from the hustle and bustle of central London.
At least that was what I thought before I started here four months ago. The reality is different – behind the scenes there are always objects to be moved, galleries to be checked, artworks to be cleaned, and many other things to get ready before the museum opens to the public at 10.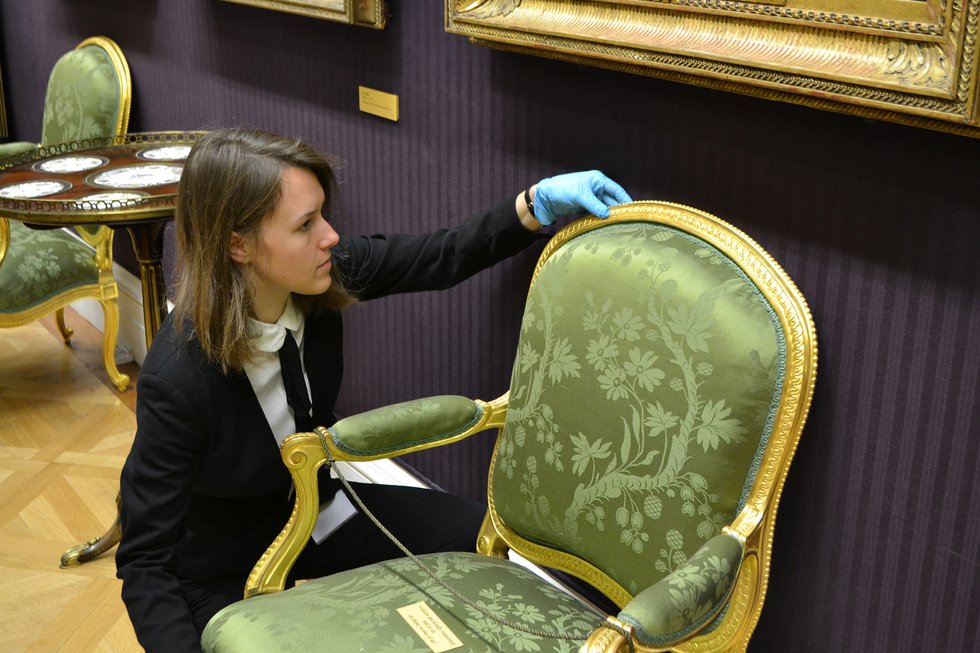 9:00: Morning Gallery Check
One of the best parts of the day is my walk through the galleries every morning. Is there anything better for an art historian than having an entire museum just for yourself? Such a privilege! Starting with the first floor galleries I make my way to the Great Gallery, carefully checking if all the lights are working, if there is enough room between the chairs and the wall (you'll be surprised how often they are nudged slightly out of position!), and if all the gallery books are in place. Switching on the lights in our Great Gallery is a particular treat. If I discover a light that is not working or see a loose piece of fabric on a chair for example I report to our Facilities and Conservation Team who will then ensure any issues are resolved.
I must have walked through the galleries at least a hundred times but I still always see something new!

9:30: Housekeeping
The housekeeping in a historic house is extremely important and you would be amazed about the sheer amount of dust that gets generated here! Taking good care of our objects on open display is another integral part of my working week: dusting sculptures, pieces of furniture or picture frames with special brushes.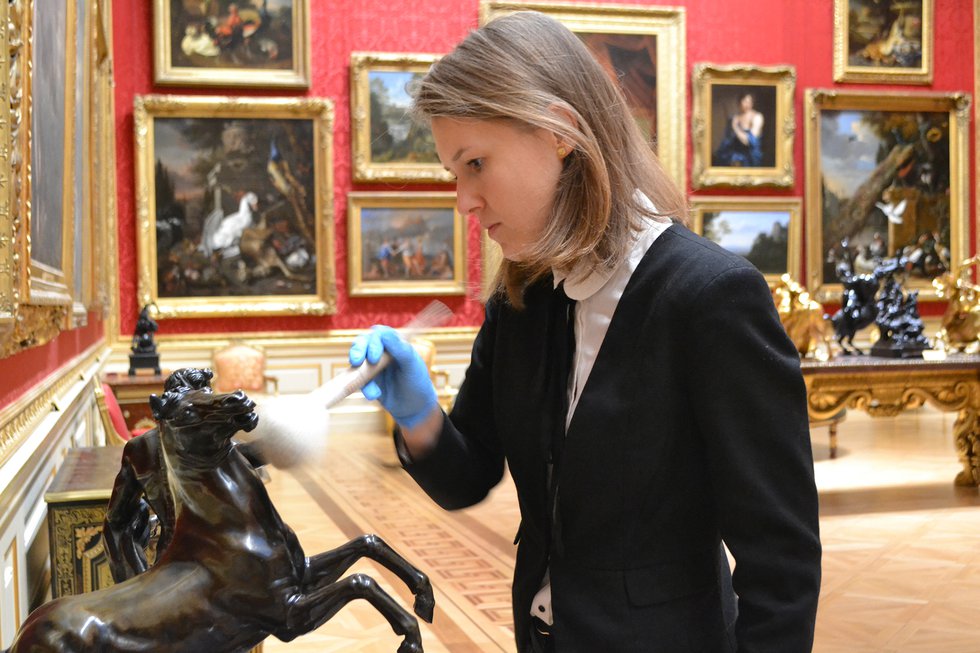 11:30: Meeting with our great Conservation Team
This is where we discuss the weekly object moves. The vast majority of our collection is on display, so re-arranging one hang or moving a piece of furniture always has quite a big knock-on effect. The curatorial team work closely with Conservation to decide where objects will be moved to make way for others, and we also provide hands-on assistance where we can, footing ladders or hanging small pictures during an object move.
13:00 Public talk
I love communicating my knowledge about art to our visitors, and all members of the curatorial team take turns to give free public talks in the museum. Having a background in sixteenth-century art, my favourite part of the collection are the objects in our Sixteenth-century Gallery and the Smoking Room. Public talks are not only a great chance to make people excited about art and to help them look at the objects differently, they also give me the chance to research objects I have never had a chance to look at before.
15:00: Curating a Gallery Trail
At the Wallace Collection, we create in-house 'Gallery Trails' that allow us to highlight areas or aspects of the collection that might otherwise be overlooked. Currently my afternoons are often spent researching a new Gallery Trail titled 'Furniture in Focus' to be released next year. Alongside choosing and researching the works for use on the trail, I also need to consider the stories the pieces might tell and the different themes they emphasise.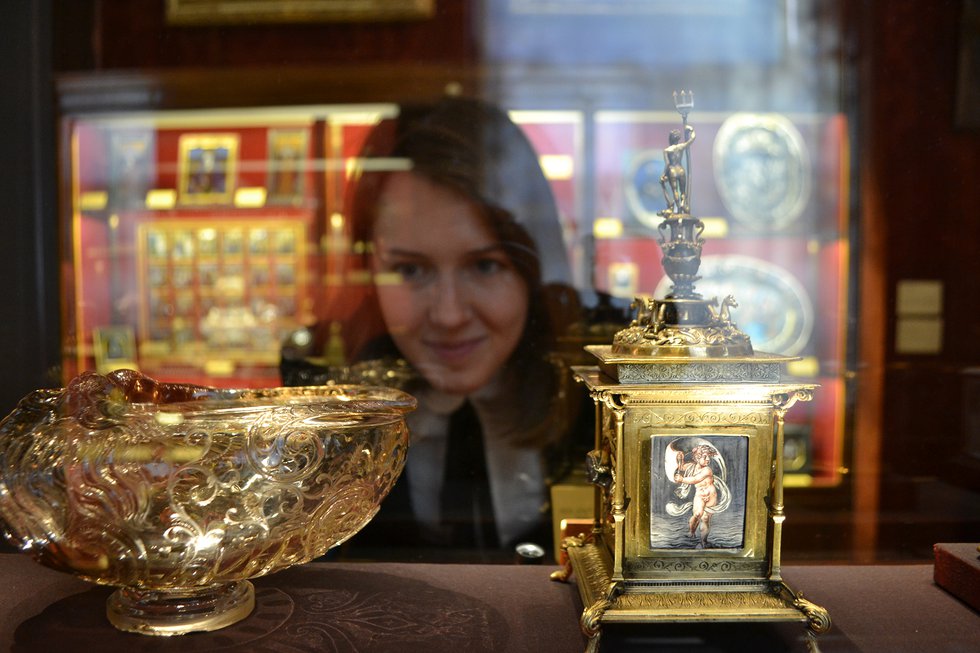 The great joy of working as a Curator is the real diversity of my role and the close connection I am able to have with the precious objects in our collection. From in-depth research, to object-moving, public talks, and even the simplest things like dusting and cleaning, it is always such a pleasure to be in the museum amongst such great works of art. I'm ready to do it all again tomorrow!
– Natalie Zimmer, Curatorial Assistant for Decorative Arts, The Wallace Collection