Iznik Ceramics
IZNIK CERAMICS
In December 2020, Arthur Bijl, Assistant Curator of Ottoman, Middle Eastern and Asian Arms and Armour, dedicated #WallaceConnections to the story of Iznik ceramics and explored how nineteenth-century European preconceptions distorted the art-historical study of these beautiful wares.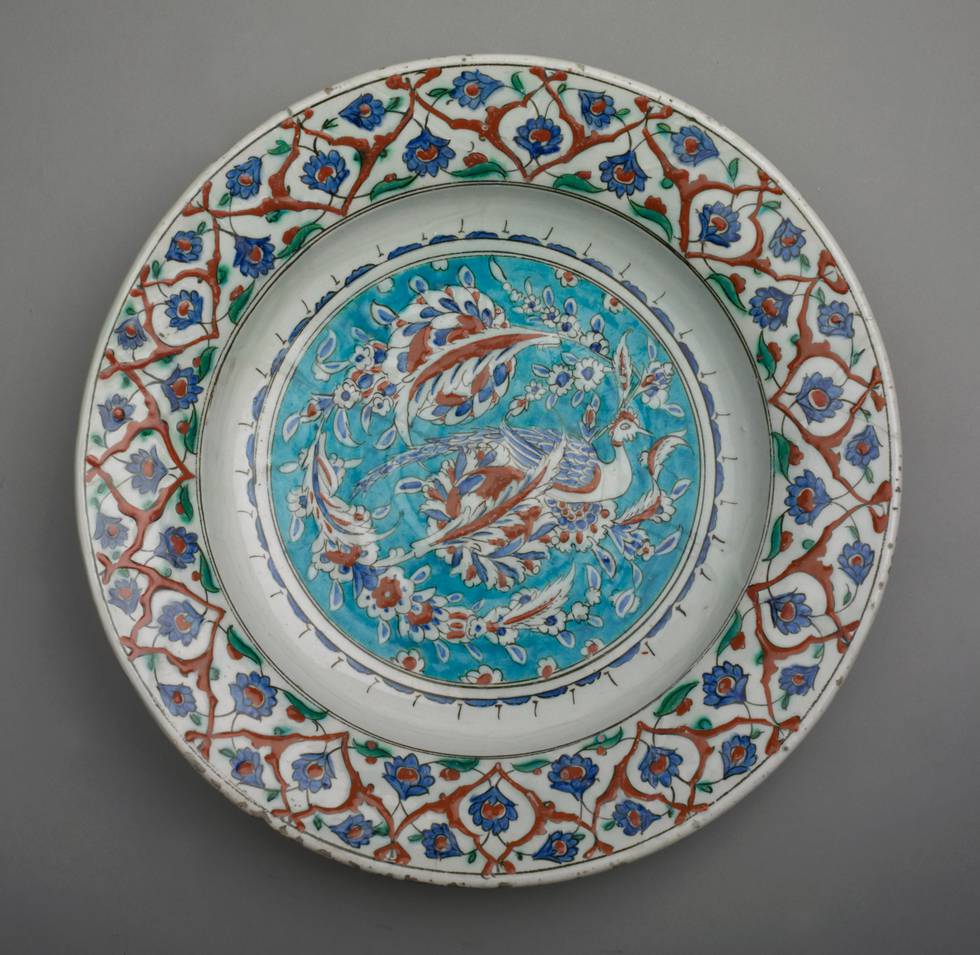 When Sir Richard Wallace bought this remarkable dish in 1871, he likely thought that he was buying the handiwork of potters from Lindos, a small city on the Greek island of Rhodes. The island had been under the rule of the Knights of Saint John of Jerusalem from 1310 to 1522.
Edmond du Sommerard — medievalist and curator of the Musée de Cluny in Paris — summarised the scholarship of his day when he wrote in his 1883 catalogue that indisputable evidence pointed towards a Rhodian attribution for ceramics of this type. To explain what he described as the 'frankly Persian character' of wares like this plate, he suggested that crusading Knights of Saint John captured a large Turkish warship off the coast of Anatolia, and with it a group of captive Persian potters. These potters founded a ceramic industry in Rhodes that would last for well over a century until the kilns were reduced to rubble by invading Ottomans.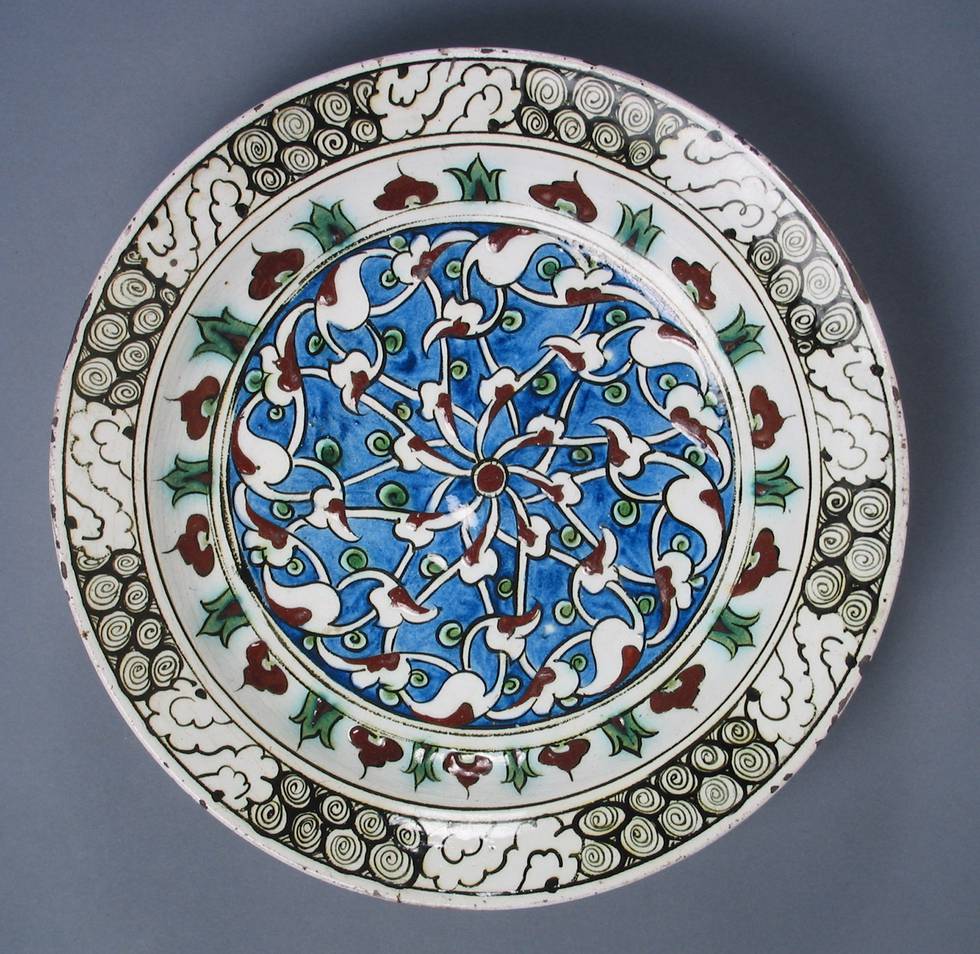 In 1883, Iznik ceramics were thought to be medieval wares from the Greek island of Rhodes. We now know that these wares were produced in Iznik, just over sixty miles from Istanbul, mostly during the sixteenth century. From inscriptions and textual references, we know that sixteenth-century Europeans knew this too. So how were these wares re-classified as Rhodian by the nineteenth century?
At the height of European imperialism, art theory was closely linked to the subjugation of non-white people across the globe. In the European imagination, only 'superior' races such as the Persians — whom many contemporary Europeans considered Aryan — were thought to be capable of great artistic achievement. The idea that ceramic wares such as these could be the product of Ottoman ateliers was not even considered by du Sommerard, despite ceramics of this type being widely used in mosques and palaces across the Ottoman Empire.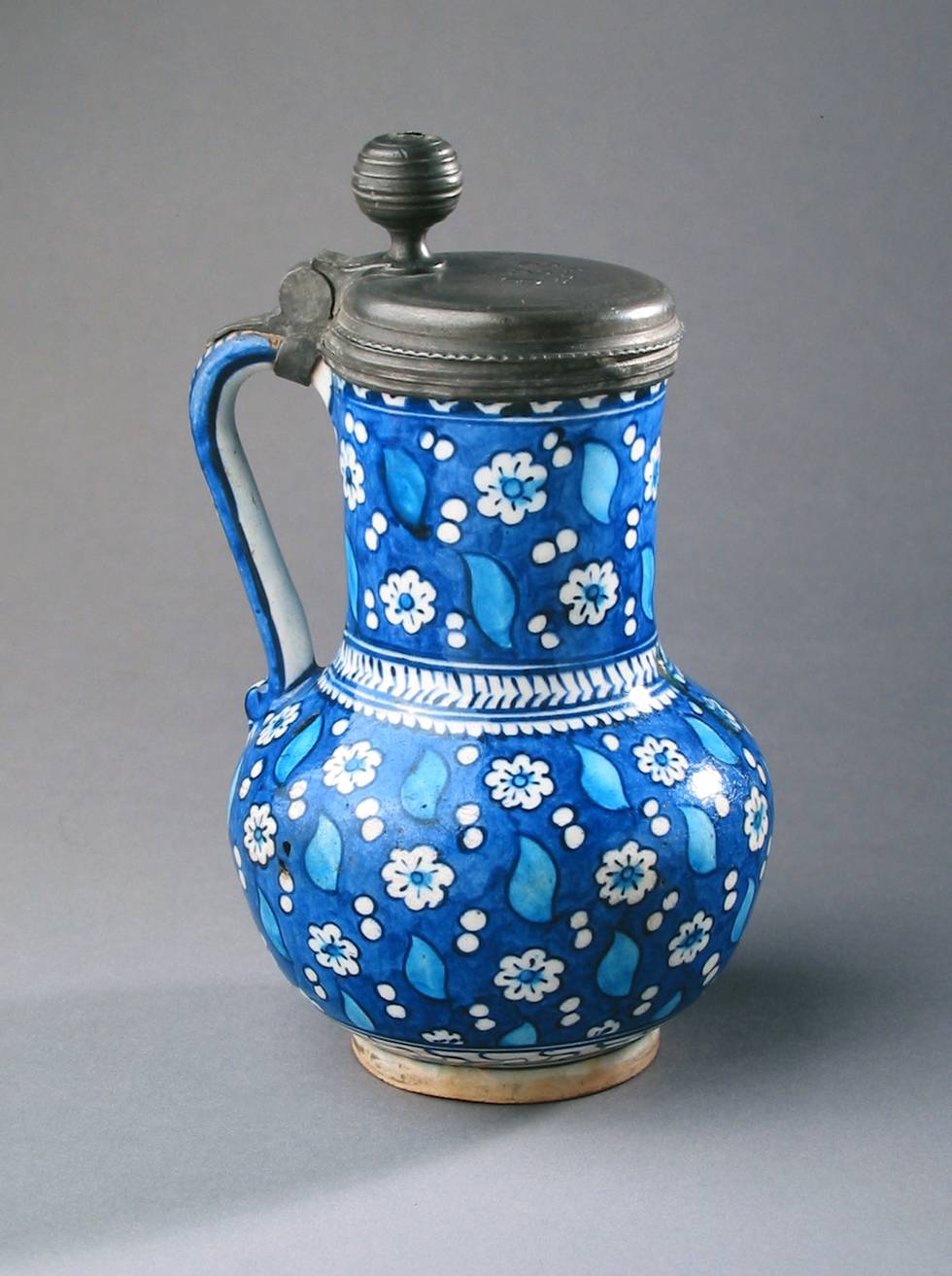 Following the fashion of his time, Sir Richard Wallace had the Smoking Room at Hertford House decorated with tiles. Produced around 1872–5 by the Staffordshire manufacturer Minton, Hollis & Co., these tiles were copied from or inspired by Iznik originals that were marketed as 'Persian'.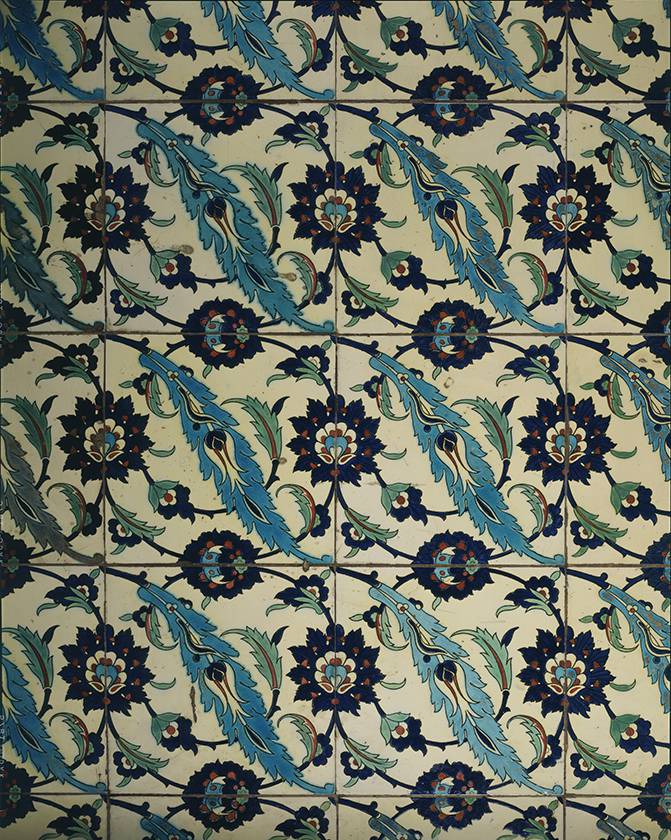 While the Persian attribution for Iznik ceramics was widely rejected in the twentieth century, the underlying racist ideas lingered. In their monumental Survey of Persian Art published in 1938–9, a foundational work in the field, Alexander Upham Pope and Phyllis Ackerman wrote that 'the Persians were certainly by temperament particularly disposed to [ceramic] art.'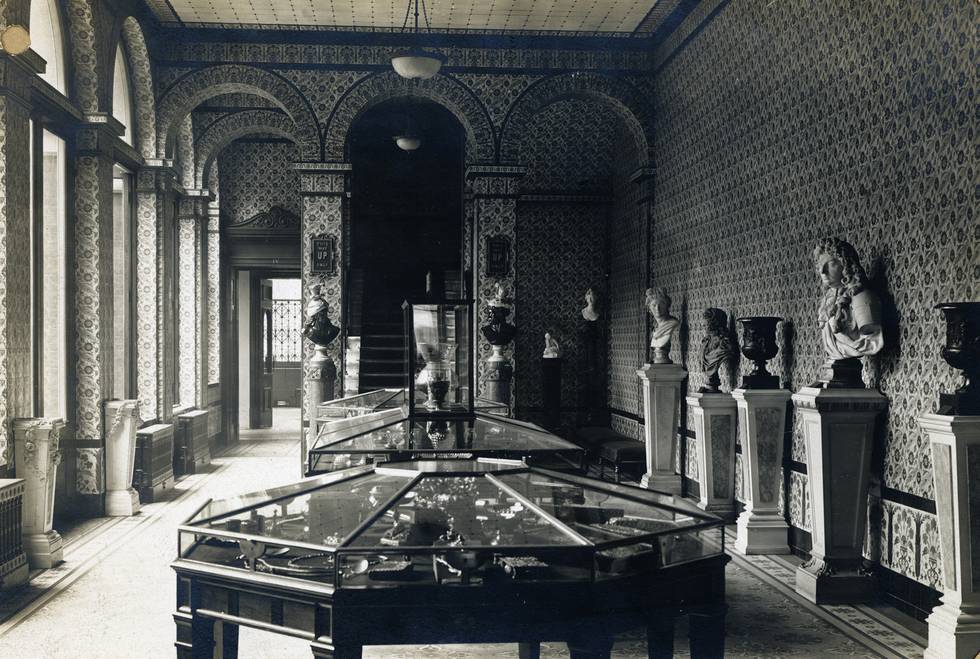 At the Wallace Collection, we are aware of the racist reasoning behind some attributions and are continuously revisiting the attributions and cataloguing texts of the works of art in our care to ensure accuracy.